Everything bagel seasoning is easy to buy at the store but it's even easier to make at home with everyday pantry ingredients!
Jump to Recipe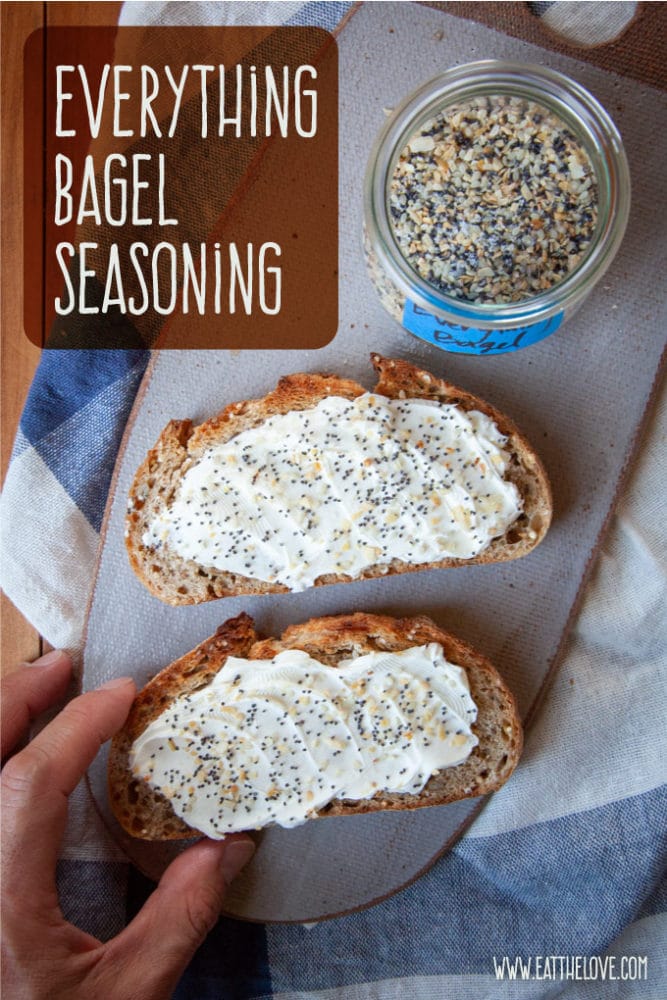 It took me a long while to get on the everything bagel seasoning bandwagon. I mean, everything bagels are one of those bagels that stared at me at the bagel shop, next to the sesame and the poppy seed. I always gave them the side-eye because I just assumed it was the toppings combination that happened when all the other seasonings fell off their single flavor bagels. Why would I want these discards?
But then the world discovered everything bagel seasoning and folks started to buy the actually seasoning by itself, removed from the bagel. Even Trader Joe's got in on that act and started selling "Everything but the Bagel" seasoning in the stores. And I thought, I should really give it a go. I regretted not trying it sooner! And though I know I could buy it at a store pre-mixed, like my pumpkin spice blend, I also knew that I probably had all the components in my pantry and why buy something when I can make it at home for cheaper?
…