This Chicken Caesar Sandwich takes all the flavors of a classic Caesar salad and turns it into a satisfying sandwich.
This post was sponsored by Safeway. I was compensated for this post and for developing the recipe. However, all opinions below are completely my own.
I'm not going to lie. When I go to a restaurant and there's a Caesar salad on the menu, 9 times out of 10, I'm going to order it. It's one of my all-time favorite salads to eat. So when Safeway and Boar's Head approached me to partner for the new Boar's Head FireSmith™ Flame Grilled Chicken Breast, I knew that it would work beautifully in a chicken Caesar salad inspired sandwich. The Boar's Head FireSmith™ chicken is seasoned and then cooked over an open flame, giving it a grilled flavor that works perfectly with a quick homemade Caesar dressing and griddle toasted garlic bread.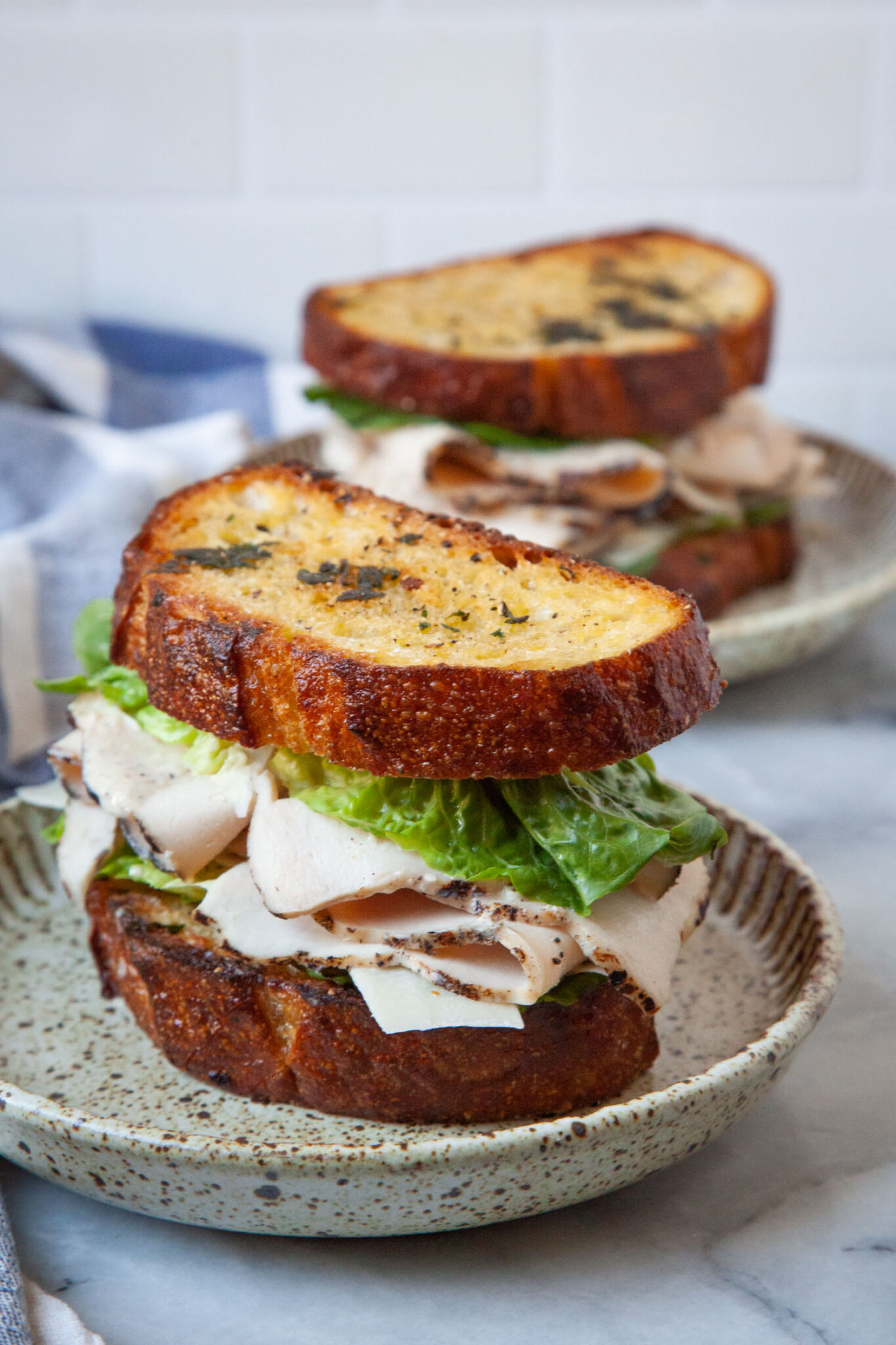 …