These vegetarian breakfast tacos are a great way to start the morning. The mushrooms and eggs satisfy even the meat eaters in the house!
Jump to directly to recipe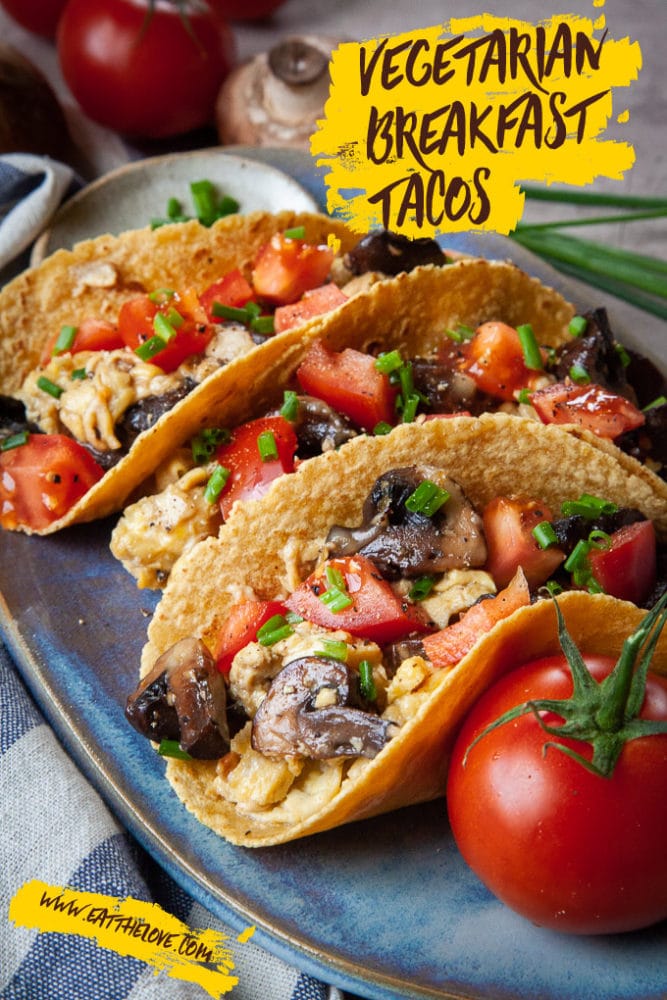 Recently there was one of those HILARIOUS lists on one of those viral websites (BuzzWorthyUpNowFeed or something like that) that talks about random things that Americans do in movies/tv shows that the rest of the world do not. This includes that fact that every American family not only has a baseball in their house (not in their garage, but in their house) and will immediately grab it when they hear a sound and go investigate (why don't they just call the police instead?), how Americans always have a bag of frozen peas in the freezer ready to put on a bruised or injured body part (but apparently it is actually never used for food) and how all American family moms and dads eat full plated breakfasts in the morning before work, and they are often interrupted by their scantily clad daughters walking out to work, which results in an indignant fatherly talk about appropriate school attire as they drop their toast into their scrambled eggs.
Let the record show, I rarely eat a full breakfast in the morning.
…