This gingerbread stout cake uses stout beer for a complex depth of flavor. It's balanced with a tangy cream cheese frosting and crystallized ginger on top!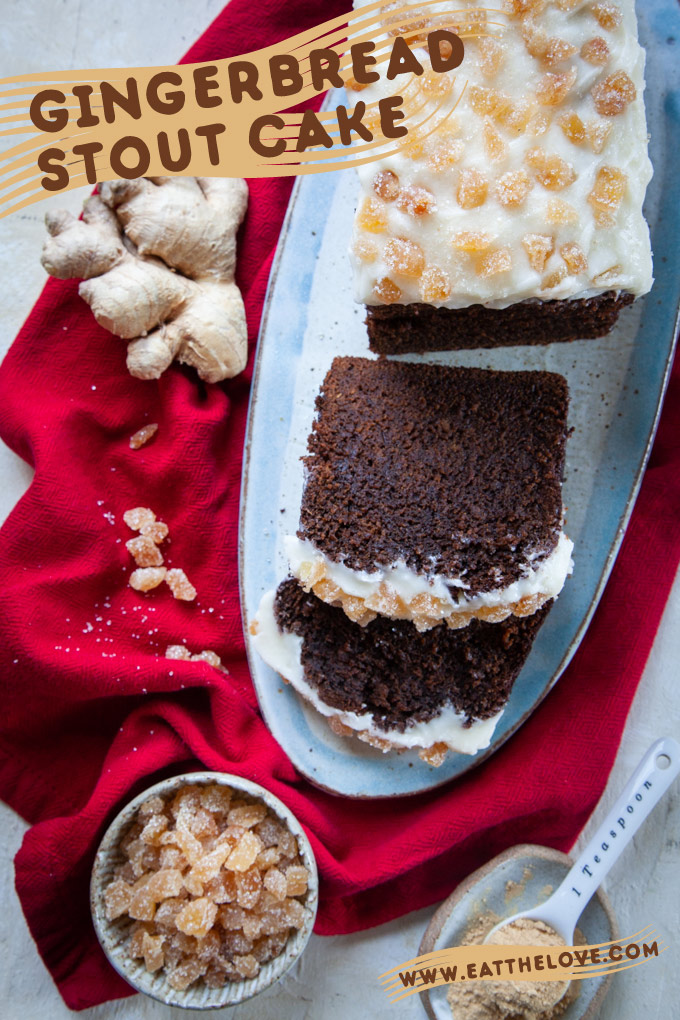 I've been seeing Claudia Flemings' cookbook The Last Course pop up all over the place lately. It's an older cookbook by the pastry chef from the famed Gramercy Tavern in NY and it has sadly been out-of-print for awhile. But thankfully the publisher has brought it back and everyone seems to be raving about the new edition! I haven't gotten a copy of it (it's on my Christmas list!) but I have seen her gingerbread stout cake show up a lot on my social feed and I couldn't wait to make a version of it.
I've use stout beer in recipes like my Irish Drunken Cake and my pumpkin eclairs as well as beer in my baked goods like my Mexican chocolate pecan pie and my Apple Brown Betty with IPA beer. Heck I even have my beer cheese dip on constant rotation for parties. But the idea of using a stout in a gingerbread sounded genius! The bitter heaviness of stout plays so well with the warm winter spices. Think of slices of this cake like a better, more adult version of the Starbucks gingerbread loaf.
…