These easy-to-make brown butter chunky chocolate chip shortbread cookies have a sprinkling of crunchy sea salt on top.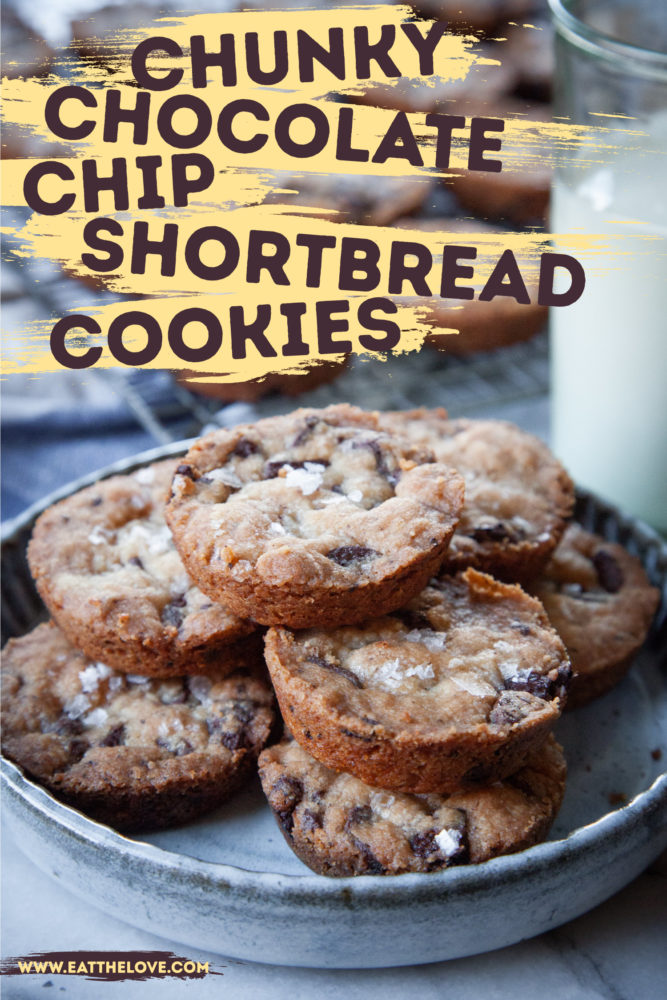 Full honesty here, when I want a chocolate chip cookie, I usually want a thick chewy bakery-style chocolate chip cookie. Sometimes I want a variant of that style of cookie, like a sourdough chocolate chip cookie, a cookies and cream cookie, a mint chocolate chip cookie (which I developed to taste like mint chocolate chip ice cream) or even my reverse chocolate chip cookie. But I rarely opt for the chocolate chip shortbread cookie variety.
But every now and then I want something with a little crisper. A little more buttery. A little crumbly-in-the-mouth. And though I've tinkered with a bunch of various shortbread recipes, including a couple of super popular viral cookies, nothing really resonated with me until I came across Dorie Greenspan's caramel chunky chocolate chip cookies from her cookbook Baking with Dorie (<- affiliate link).
Don't be fooled by the name, there's no caramel in the cookie. But I took her version as a jumping off point, and cranked it up a notch, using brown butter, more vanilla, more chocolate chunks, removed the nuts, and sprinkling on a bit of crunchy Maldon sea salt on top. Yeah, I was that guy who radically altered the recipe! But most importantly, I changed the preparation method a bit to make it easier to form each cookie as I found the slicing of the cold dough difficult to do. The result is the best and easiest to make chocolate chip shortbread cookie that I've found!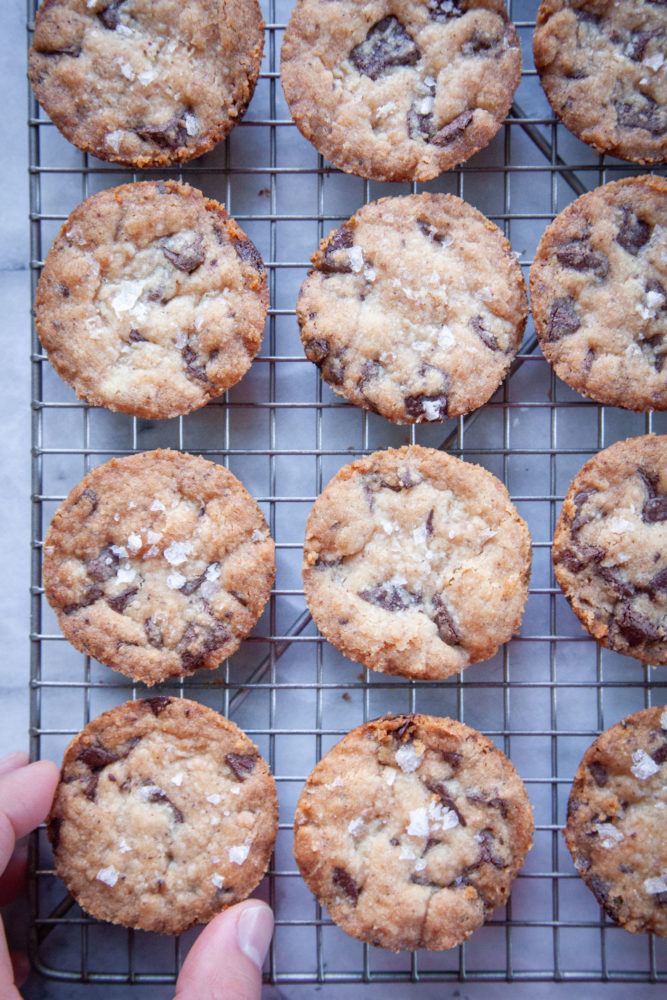 …