This Mexican Chocolate Lava Cake is a twist on the classic with a touch of cinnamon & cayenne. It comes out perfect because it's made in a pressure cooker! (Jump directly to the recipe.)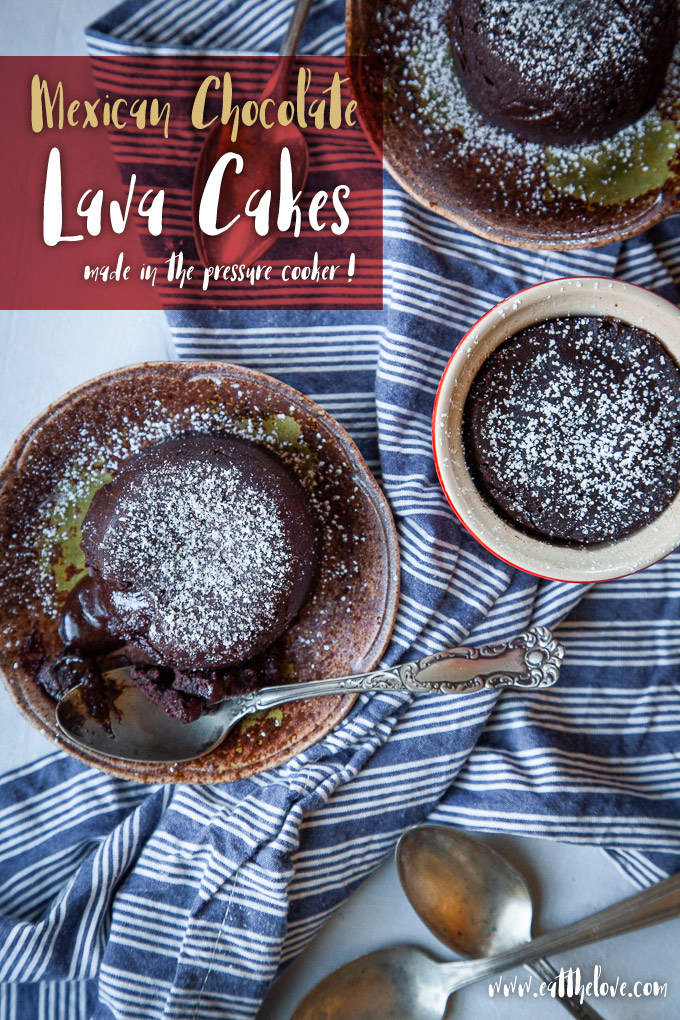 This post was sponsored by The Crock-Pot® Brand. I was compensated for this post and for developing the recipe. However, all opinions below are completely my own.
The chocolate lava cake gets a bad rap. It's one of those desserts that you see everywhere, from fine dining establishments to chain restaurants. Pastry chefs often groan at the idea of putting it in on the menu, but the general public loves it. And honestly, it's one of my favorite things to make and eat as well….