This is the best apple cider donut recipe! It uses two easy-to-find grocery store ingredients adding extra apple flavor with no boiling or rest time needed.
Jump to Recipe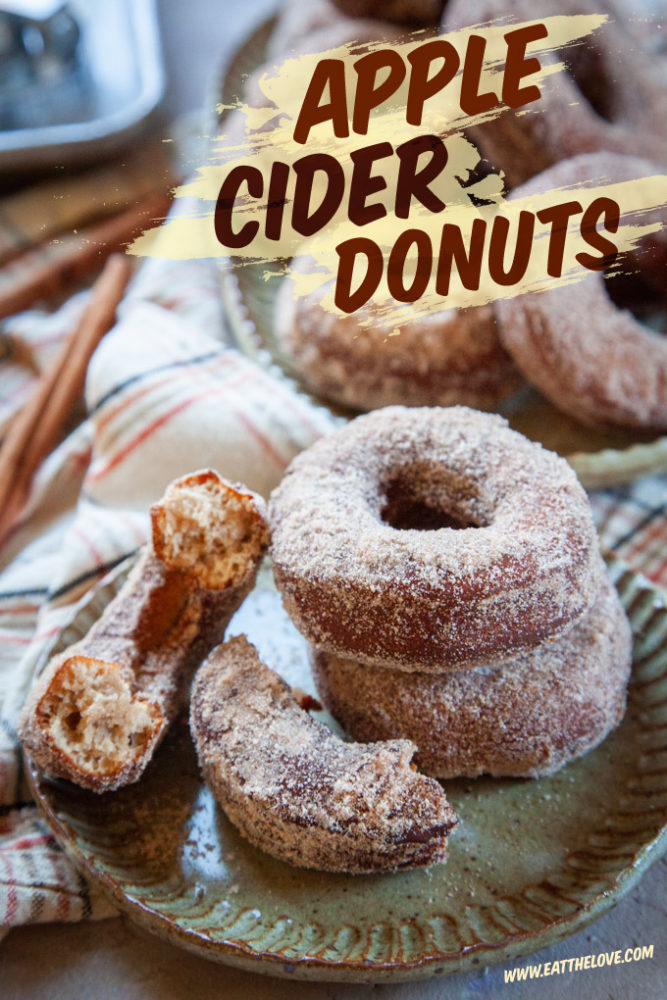 I have a running joke with my partner AJ that you NEVER say no to donuts. It stems from the time when we were on a cruise and he ordered coffee from room service in the morning. The man taking his order on the phone asked him if he needed anything else with the coffee, like donuts. HE SAID NO. Obviously I hadn't trained him properly (though had he been asked if he wanted an apple fritter, he would have said yes). You don't necessarily need to order the donuts, but if they offer it to you, YOU NEVER SAY NO TO DONUTS (or sufganiyot – which are basically Jewish donuts).
So, when we were on a road trip across the US a couple of years ago, we found ourselves just outside of the Shenandoah National Park, at a small town that was known for their apple cider donuts. Though it the summertime and blazing hot outside, I knew I had to get a couple of donuts for the road. I have no regrets. To me, apple cider donuts are a year round treat!
…