These easy to make crispy oven-roasted potatoes are crackly crisp on the outside with a tender fluffy inside and are made without frying.
Jump to Recipe
It was walking home from my ceramics class last week that I found out my childhood friend Chris has passed away. I was staring at my phone, scrolling through Facebook when his brother Tim wrote about his passing on. I stood there in the BART train, the world passing by in a blur out the windows as I tried to absorb the information of a world without him. Chris and I weren't close but he was an integral part of my childhood, something that now seems even farther away than it did 5 minutes before I turned on my phone.
Chris' death wasn't a surprise. He was in hospice care for cancer and everyone who knew him, knew the eventual outcome. But knowing something and having it actually happen are two different things. I'm reaching an age in my life where people I know are starting to pass away, and not just in that weird fluke of a car accident sort-of-way. No one has died that I am super close to, no one in my immediate circle of friends, but acquaintances that I know, friends of friends, spouses of friends or folks I've met a couple of times have all passed away. But Chris was someone I grew up with, not necessarily in my current immediate circle but not so distant either. He was someone I ran around with in grade school, who slept over in my house in third grade, who we made fake newspapers together, who sat next to me in math class. I still remember his goofy grin and the jokes he cracked. So many hilarious jokes. And though we grew apart in junior high and rarely hung out in high school, I still considered him a friend.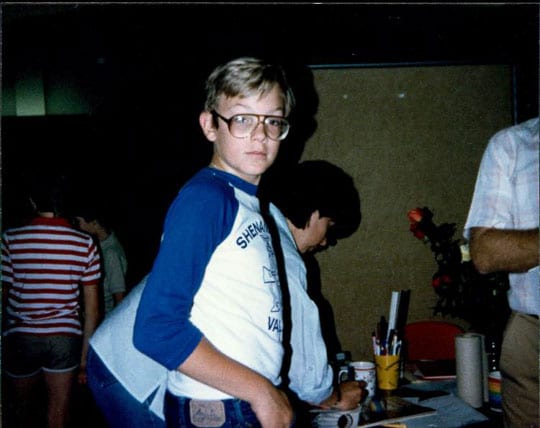 I lost track of Chris for years after high school and college. And then, through the miracle of social media and Facebook, we reconnected. He was a doctor now, someone who helped save lives. He was on the ground helping folks during Hurricane Katrina and Hurricane Sandy as well as the tornado that hit Joplin, Missouri. In fact, he was one of the first responders to the World Trade Center on 9/11, and it's that selfless action in NY at ground zero which exposed him to materials that led to his cancer. Three years after he was diagnosed, 16 years and one day after the terrorist attack on 9/11/01, Chris left this world.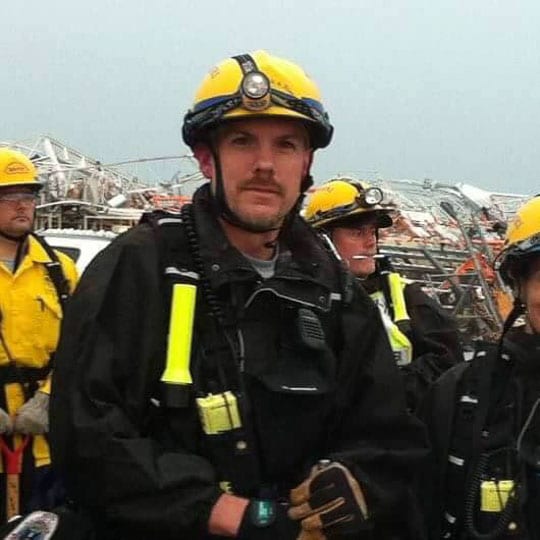 I am not the right person to write any sort of memorial for him. Though we were connected on Facebook, my interaction with him was cursory at best. We held very different viewpoints on a lot of things but he respected me just as I respected him and he was always intelligent, respectful and witty (often all at once) with most of his FB posts. It's an odd thing, mourning for someone who wasn't a close friend but wasn't a stranger either, but rather something in-between. I don't know how to do the "in-between" very well in most aspects of my life; it is usually all or nothing for me. Yet here I was confronted with this very "in-between" grief. It's weighed heavy on my in mind for the past week.
The most significant Facebook interaction I had with Chris happened about five years ago and is burned into my memory. A mutual high school acquaintance had started posting about Chick-Fil-A and their opposition of same-sex marriage back in 2012. This old classmate of ours was outraged that liberal folks were boycotting Chick-Fil-A and posted numerous times about supporting Chick-Fil-A by buying as many chicken sandwiches and waffles fries as he could. I was fed up at this point and decided I just didn't need this man's posts showing up on my feed. So I unfriended him (something I never do) and then actually posted about unfriending him (something I also never do) because I couldn't deal with the hatred that I was encountering against same-sex marriage from him and others like him.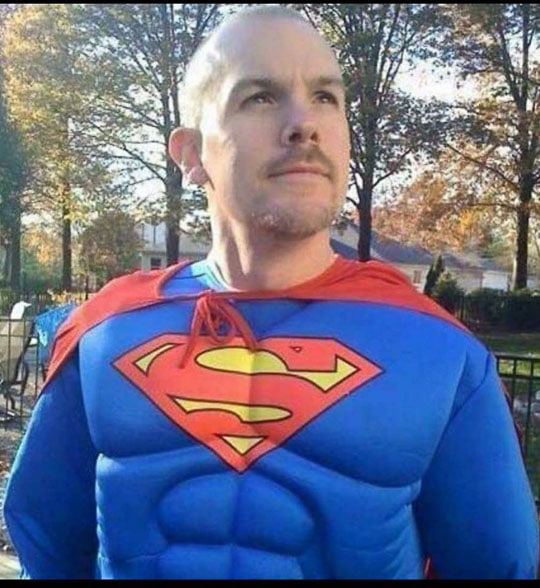 Most of my friends rallied behind my decision and told me that I didn't need this guy in my life. But Chris comment gave me a different perspective. It's not that I needed this man in my life, but perhaps, he needed me in his life. Though Chris supported same-sex marriage and had a number of same-sex couple friends, Chris was also political conservative on a lot of issues. And he knew that there were others who were equally conservative but didn't have same-sex couples in their life. Photos and posts about myself with my partner AJ seamless appear in everyone's Facebook feed if I am friends with them, regardless of their political leanings. The simple act of having a gay couple show up on someone's feed along with their straight couple friends normalized same-sex relationships. And, by showing folks like AJ and me living our lives the way we did, this normalization had the potential to undo prejudices. Unfriending someone like that just narrows his viewpoint even more. That advice stuck with me all these years, and I'll always remember Chris for that.
As always, when my emotions get too much for me to deal with, I head into the kitchen. I've been meaning to write about my crispy oven-roasted potatoes recipe forever. I even posted about them on Instagram a couple of weeks ago and immediately had folks asking about them. I don't have a story about how these potatoes directly relate to Chris. As I said before, I wasn't close to him, and I don't even have a clue what his favorite food. I can't tell you a cute story about how much he loved potatoes (though I'm sure he liked them, I mean, who doesn't like potatoes). I can't tell you how we shared a meal one evening and oven-roasted potatoes were an integral part of that dinner. I haven't seen Chris since high school, some 25+ years ago, much less shared a meal together. I can make up some nonsense about how he was a meat and potatoes type of guy, a true American hero and these potatoes are a tribute to him. But that's the sort of whimsical ridiculousness that flattens out a human being into a two-dimensional analogy, one that doesn't do justice for a man who impacted so many people in so many ways.
But I will say this. These potatoes are comfort food for me. They are the sort of easy-to-make, unadorned side item that look great, taste amazing, and goes with pretty much anything and everything you serve them with. And if Chris were around and we did share a meal together, I'd probably make him something semi-fancy as a main course (because, you know, I'm semi-fancy, and wanted to try to casually impress him since I hadn't seen him ages) and then make these potatoes to go along with them. But that's not going to happen. Because Chris is gone, and I'm here at home, eating these potatoes and wondering yet again, why bad things happen to good people.
CRISPY OVEN ROASTED POTATOES
Crispy oven-roasted potatoes are probably the holy grail of side potatoes. Few folks like to deep fry food at home. But often oven-roasted potatoes are weak ersatz fries. Limp and flavorless, without any of the crispness of their deep-fried siblings, oven-roasted potatoes are usually a big fat fail. But these potatoes are a game changer. The potatoes are first par-cooked in the microwave (super easy) and then tossed in cornstarch so they develop a nice crispy coating in the oven. Don't be scared by the amount of oil in the recipe. It's necessary to get the potatoes super crispy.
Ingredients
6

tablespoons

olive oil

6

cloves

garlic

chopped

2

teaspoon

fresh rosemary

chopped

3

medium Russet potatoes

2

tablespoons

cornstarch

1 1/2

teaspoon

kosher salt

1

teaspoon

fresh ground black pepper
To finish
Sea salt

1

teaspoon

chopped fresh parsley
Instructions
Preheat the oven to 475ºF. Place the olive oil, garlic and rosemary in a large microwave safe bowl and cover with a large heavy plate or plastic wrap. Place in the microwave and cook on high for 1 minute. While the oil is heating up, peel the potatoes and cut them into 10 wedges each.

Once the potatoes are cut and the oil is heated, take bowl out of the microwave and carefully spoon about 5 tablespoons of the oil onto a rimmed baking sheet, leaving as much garlic and rosemary in the bowl (don't worry if some gets onto the baking sheet). Tilt the pan left and right to spread the oil all over the bottom of the pan.

Place the potato wedges in the bowl with the remaining oil, garlic and rosemary. Toss gently to coat, then cover again with the large plate. Cook in the microwave for 3 minutes, gently stir and toss potatoes, and return to the microwave to cook for an additional 2-3 minutes, or until the edges of the potato wedges start looking a little translucent.

Once the potatoes are done, sprinkle the cornstarch, salt and pepper over the potatoes and gently stir to coat.

Place the coated potatoes on the baking sheet in a single layer. Bake in the oven for 20 minutes. Flip all the potatoes, making sure to move some of the lesser done potatoes to the edges, and some of the more browned potatoes to the center of the pan.

Bake an additional 10 to 20 minutes or until the potatoes are crispy brown. Sprinkle with more salt and chopped parsley and serve immediately.
Nutrition
If you like these crispy potato oven fries, check out these other potato recipes:
Garlic and Leek Mashed Potatoes
Herb Roasted Potatoes
Potato Croquette