Here are step-by-step instructions on how to make the classic Arrested Development Bluth's Original Frozen Banana, complete with inside jokes!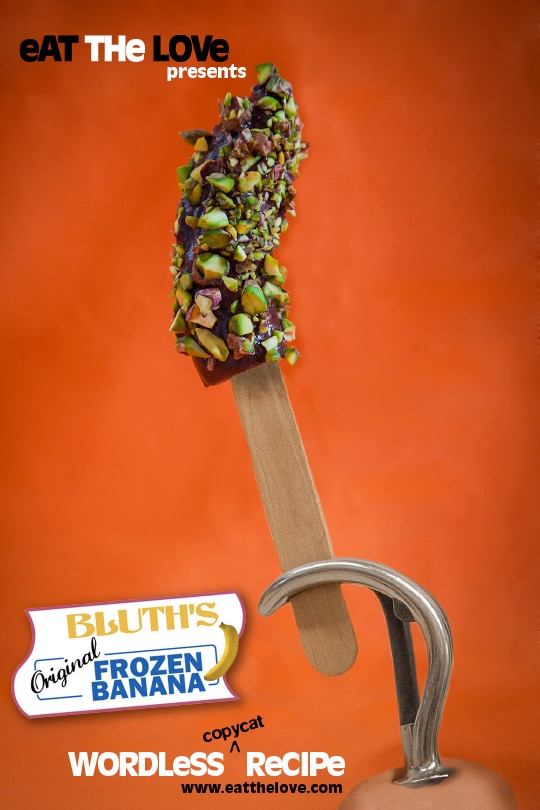 Enter your email address to download The Frozen Banana Wordless Recipe w/a bonus recipe for The Cornballer!
If you didn't get all the Arrested Development jokes in my Wordless Recipe perhaps this handy NPR chart will refresh your memory.
Previous Eat the Love's Wordless Recipes:
#1 – How to Make Your Own Ice Cream "Magic" Chocolate Hard Shell
#2 – Halloween Edition – Haunted Honey Caramel Popcorn
#3 – Valentine's Day Edition – Molten Chocolate Lava Cake