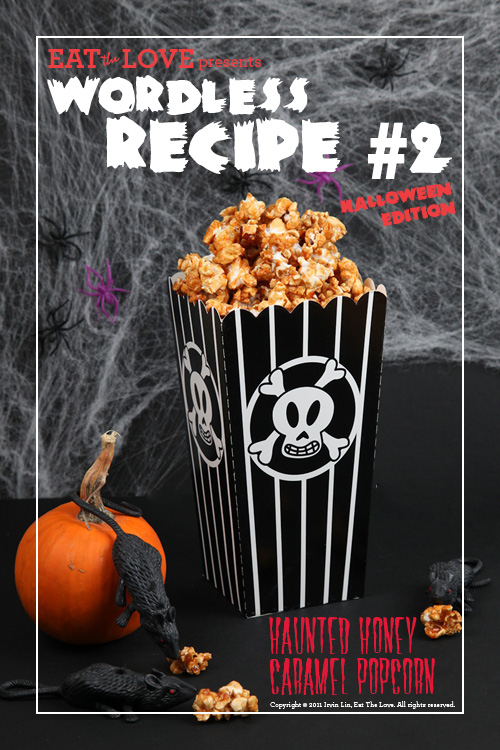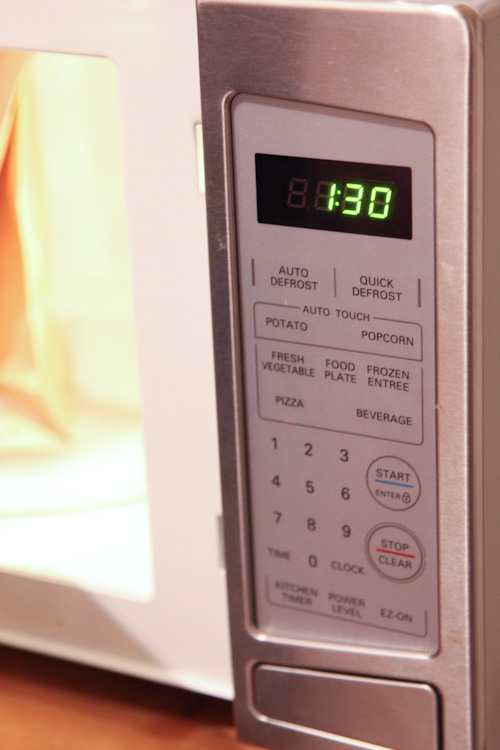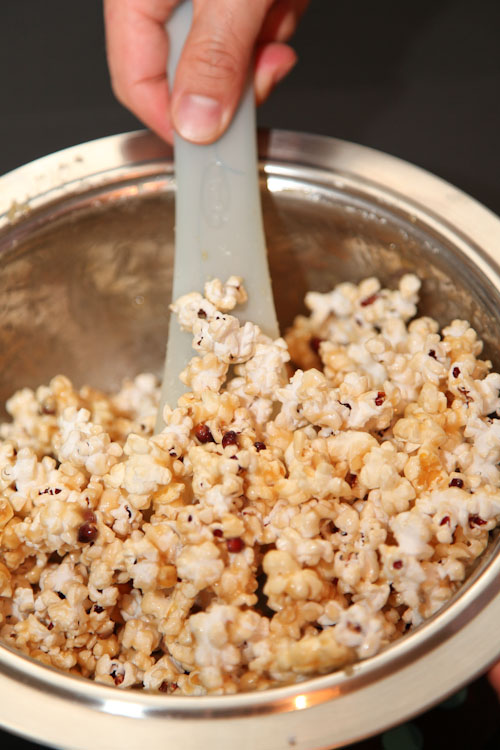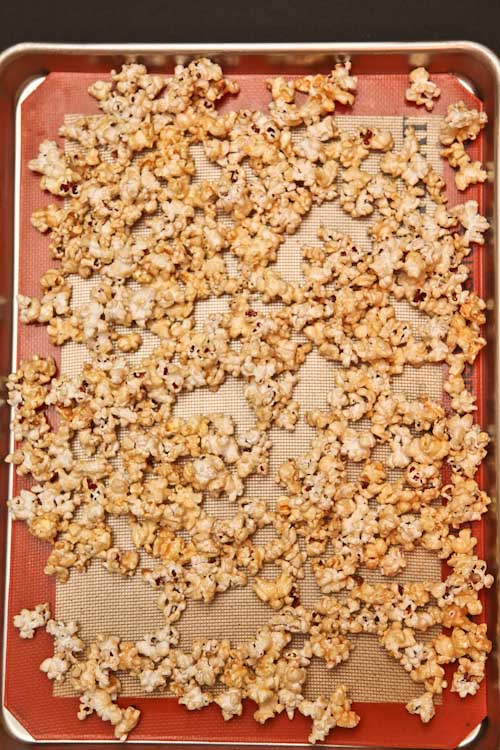 Download a PDF of of Eat the Love's Wordless Recipe #2 Halloween Edition
Haunted Honey Caramel Popcorn (2.7 MB file)
Previous Eat the Love's Wordless Recipe #1
How to Make Your Own Ice Cream "Magic" Chocolate Hard Shell
For a variant of this recipe (with words), please visit my guest post over at Eating Rules,
as part of his October: Unprocessed project for Maple Popcorn Balls. 
All photos courtesy of my haunted boyfriend A. J. Bates except for the photo of the
scary man with the beard attacking the haunted honey caramel corn.
That was taking by Irvin Lin
Thanks to Star Fine Foods provided the Star California olive oil as a
sample to Eat the Love free of charge.