An easy infusion of tea in scalded milk, makes this Earl Grey Blueberry Coffee Cake incredibly delicious and a snap to make.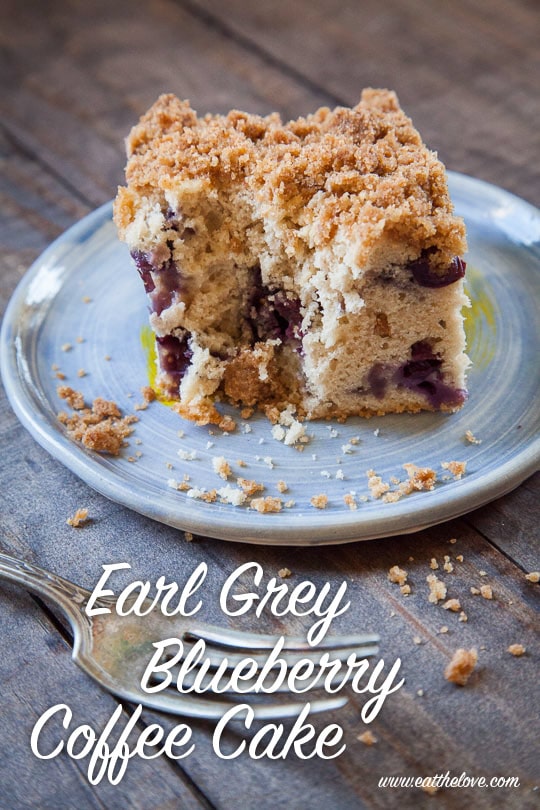 I have a new obsession and its name is Snapchat. Part of me wants to curl up in a ball and hide under a rock when I admit that. I want to call it "a guilty pleasure" but the reality is, I feel no guilt in using it. In fact, it's reinvigorated my love of social media because it's so refreshing to not have to deal with the insanity of the highly curated life and social media "pressure" of trying to get comments and likes on pretty much every other social media channel everywhere. Snapchat doesn't allow for public "likes" or comments so anytime I share things on Snapchat, no one else knows if I get 10 views or 10,000 views! I love that. No societal pressure to perform, instead I get to just share whatever I want. And yes it's infuriating to use because it's basically designed for 13 year-olds. And I am 40-something-year-old that is feeling very geriatric lately (I'm totally doing that thing with the phone where I pull it back and forth from my eyes to try to get it into focus). But it's exactly because of Snapchat that I ended up making this Earl Grey Blueberry Coffee Cake. And I have absolutely no guilt or regrets about this coffee cake.(Jump directly to the recipe.)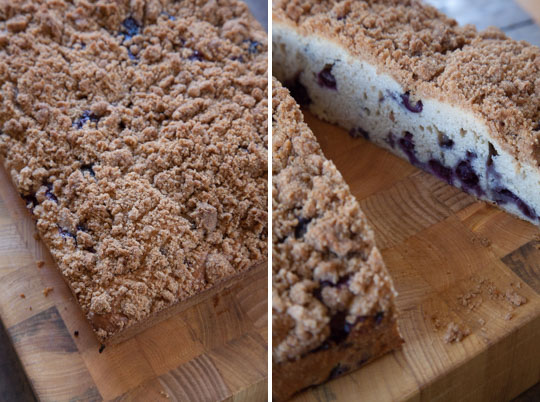 It started out when I admitted to my Snapchat pals that my partner AJ was out of town and all my bad habits that I usually repress to keep from annoying him come flaring back up. This includes things like letting the dishes pile up in the sink, leaving the apartment a hot mess without picking anything up, and eating like a college student. Yes, as a food blogger, this is probably the worse admission. I order ton of cheap Chinese carryout and then gorge on it. It's not pretty but I can't help myself.
[click to continue…]
{ 3 comments }