This easy rustic plum galette has a layer of almond frangipane elevating the already sophisticated looking dessert to a new level! (Jump directly to the recipe.)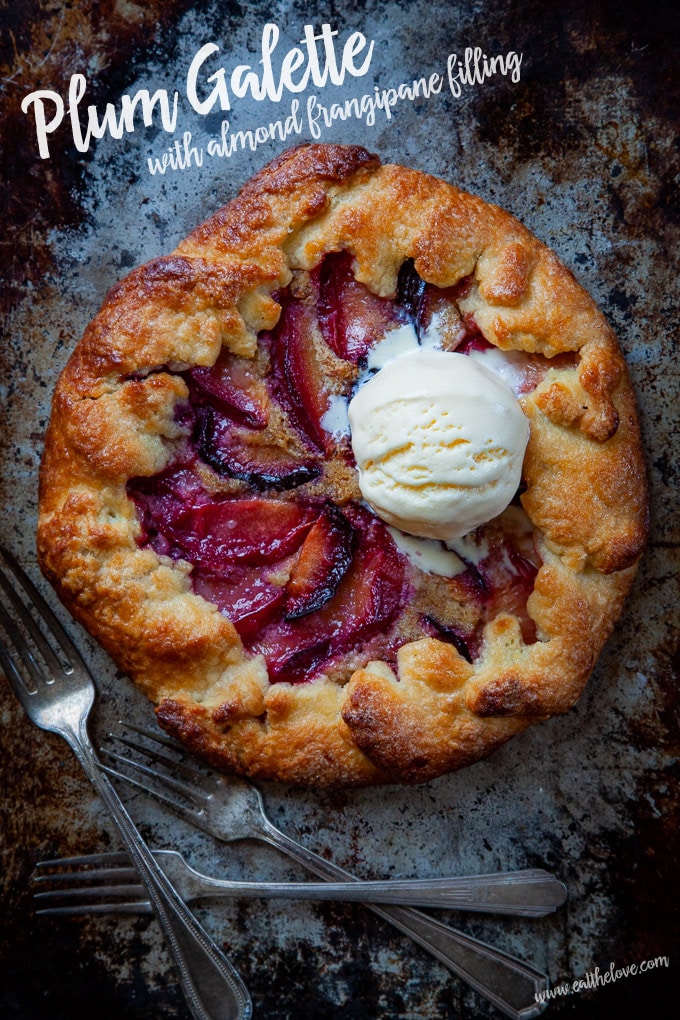 Summer is nearly over and I'm holding on to it and our summer road trip memories. From driving through Colorado and walking through the Garden of the Gods, to chasing waterfalls at Shenandoah National Park to tracking down lighthouses in Maine's Acadia National Park, it's been a transformative summer for me. On top of it all the gorgeous things that I saw and did, I took a long break from social media (other than sharing via Instagram Stories, which I have continued to do, mostly for myself) and I haven't really looked back. And with the last gasp of summer produce, I made this plum and pluot galette with frangipane filling for a summer pie class that I taught when I got back home to San Francisco. It's based on my honey-mead poached pear galette in my cookbook Marbled, Swirled, and Layered but is a little easier because you don't to poach the fruit ahead of time.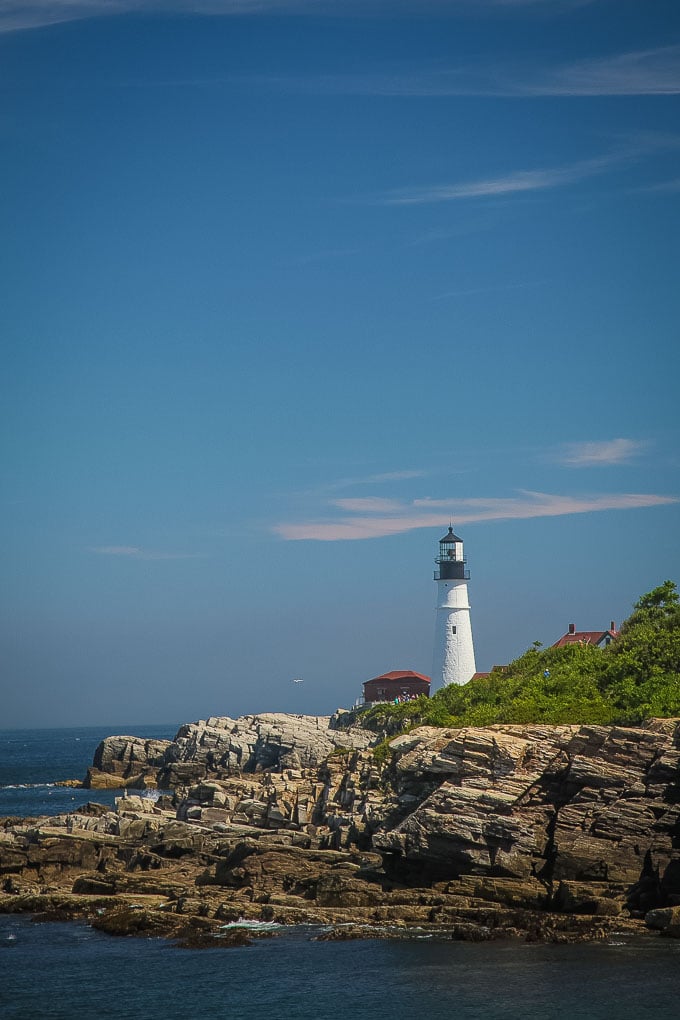 I'm slowly getting back into the routine of things at home. In fact, even though I hadn't really adjusted to life not on the road (why do I have so much stuff? I lived 7 weeks out of car, and now I have an entire apartment of stuff to deal with), I have already taught two pie making classes at the San Francisco Cooking School where I made this galette and have gotten back into the ceramic studio, where I'm busy learning the ins and outs of the technical aspect of pottery and running a studio (mixing glazes, learning to fire the kiln and how to mix up clay from scratch), and been to a major San Francisco outdoor event (Opera in the Park).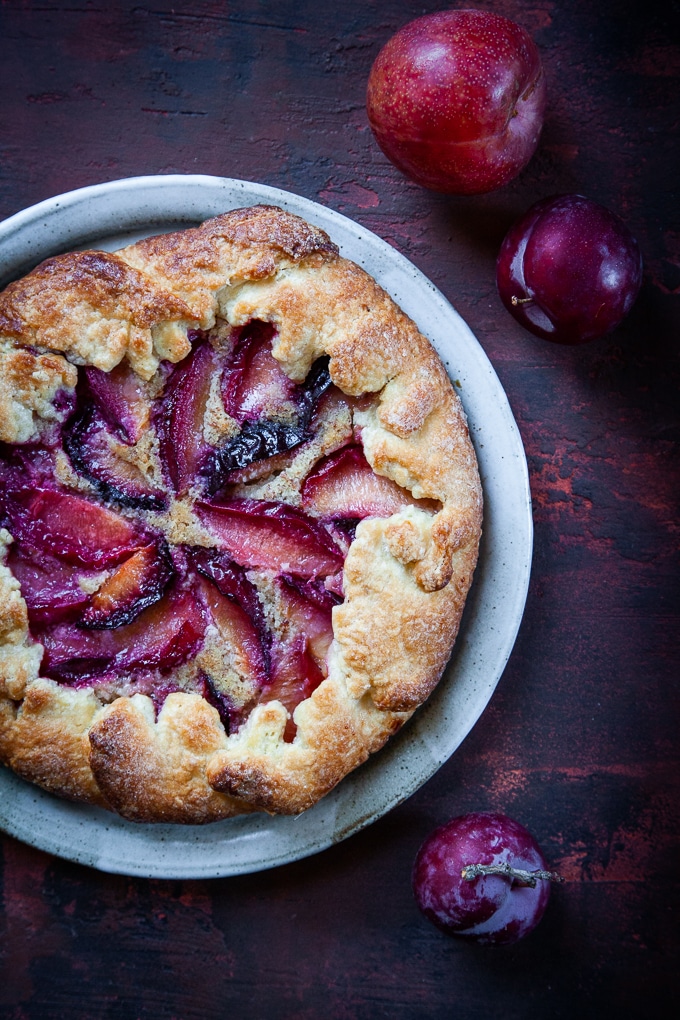 As I slowly get back to the routine of life at home, I'm trying to figure out how to incorporate all that I learned on our road trip about being in the moment, into my everyday life. That means a little bit less social media sharing, and a little more being in the moment. It also means my partner and I have been doing a massive sweep of our apartment, to get rid of all the clutter and junk that we just don't need in the house. I won't say that the summer road trip was transformative, but it was a good reset of my priorities.
It's all a work in progress though. But that's OK. If it's one thing I learned on our roadtrip, is that everything, including our country, is a work-in-progress. We're all trying our best. And if that means a little bit of checking the phone as I wait for my galette to bake, I'm ok with that. In the end, I'm not an all or nothing sort of guy. I've always been most comfortable somewhere in the middle, constantly ebbing and flowing. Now excuse me while I run out to the store to get more plums and pluots. I need to make this galette one more time before the season is over.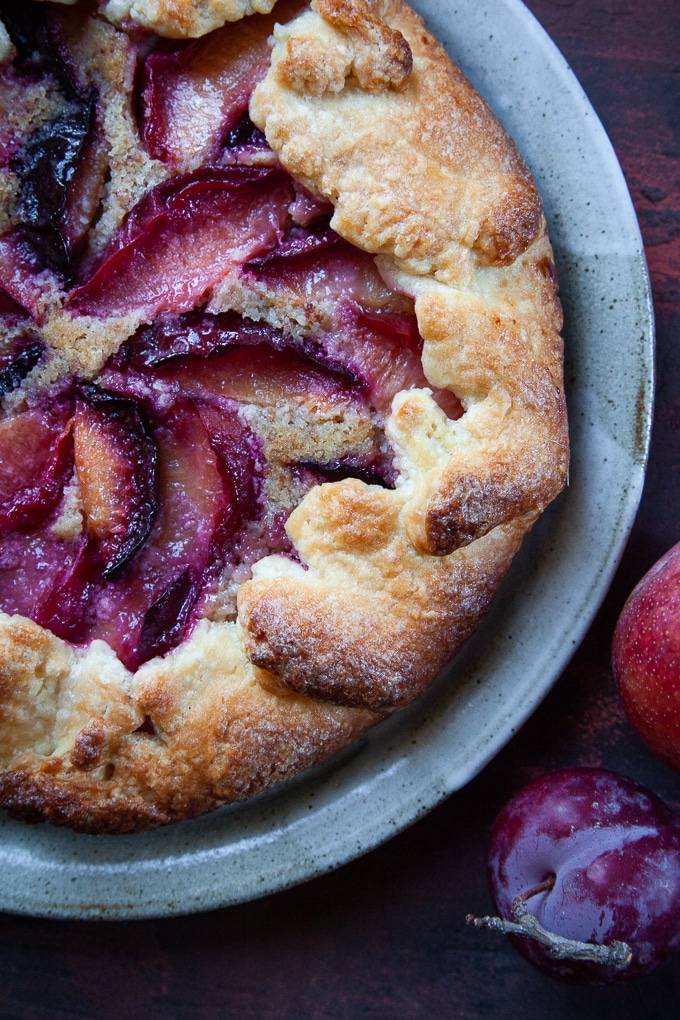 Plum Galette with Frangipane
Galettes are freeform pies made and baked on a baking sheet. Because they don't have the pie pan underneath it to give it structure, the crust is often rolled out thicker (about 1/3-inch to 1/4-inch thick as opposed a more traditional pie crust that is 1/4-inch to 1/8-inch thick). Because of the thicker crust, I've added an egg yolk to the crust to make it more tender. For this galette you can use plum or pluots (a hybrid fruit of apricot and plum, sometimes referred to as plumcots, peachcot, or apriums). The frangipane filling is easy to make. Almond meal still has flecks of the almond skin on it, so it's has a bitter tinge which goes well with stone fruit. Almond flour has been blanched first, with the skin removed first before being ground, resulting in something more rounded and softer. Feel free to use either depending on what you have on hand and what sort of flavor you like.
Ingredients
Galette Crust
1 1/4

cups

all-purpose flour

175 g

2

tablespoons

granulated sugar

1/8

teaspoon

kosher salt

1/2

cup

cold unsalted butter

115 g or 1 sticks

1

large egg yolks

1/4

cup

cold water

plus 1 tablespoon if needed
Frangipane Filling
2

tablespoons

unsalted butter

at room temperature

2

tablespoon

granulated sugar

1

large egg yolk

1/2

teaspoon

vanilla extract

1/4

teaspoon

almond extract

1/4

teaspoon

kosher salt

1/2

cup

almond meal or flour

52 g
Plum Filling
2 to 3

large plums or pluots (see headnote)

3/4 lbs

2

tablespoons

granulated sugar

1/2

tablespoon

tapioca flour or cornstarch
To Finish
1

large egg yolk

1

tablespoon

cold water

1

tablespoon

granulated sugar
Instructions
Combine the flour, sugar, and salt in a large bowl. Stir vigorously together with a whisk until the ingredients are evenly distributed. Cut the butter into 1/2-inch cubes and sprinkle over the dry ingredients. Using your fingers and hands, first toss the butter in the flour, then smash the butter into thin slivers, breaking them up as you go.

Once they have been broken and flattened into small bits the size of peas, add the egg yolk to the 1/4 cup water in a glass measuring cup and beat together with a fork. Drizzle the eggy water over the butter and flour. Toss with a fork until the dough starts to come together, you may not need all the liquid. If the dough still hasn't formed after adding all the liquid, add additional water, 1 tablespoon water, until it does. Massage the mass with your hands until it forms a cohesive dough.

Flatten into a disk about 1 inch thick, wrap tightly with plastic wrap, and refrigerate for at least 1 hour or up to 24 hours. When you are ready to proceed, preheat the oven to 375°F.

Make the frangipane by combining the butter and sugar in the bowl of a stand mixer fitted with the paddle attachment. Beat on medium speed until the butter is fluffy and sticks to the sides of the bowl, about 2 minutes. Add the egg yolk and beat to incorporate. Scrape down the sides of the bowl and add the vanilla, almond extract, and salt. Mix and scrape down the sides, then add the almond meal or almond flour. Mix to incorporate and scrape down the sides of the bowl.

On a clean surface dusted with flour, roll out the dough into a 11-inch circle. Slip a clean piece of parchment paper under the dough. Spread the frangipane filling out in the middle of the dough, leaving a border about 2 inches all the way around the edge of the dough. Slice the plums into 1/2-inch thick wedges and add them to a bowl. Sprinkle with the sugar and tapioca flour/cornstarch and toss to coat.

Arrange half the plum slices in concentric circles on top of the frangipane.


Once all the plums are arranged, start folding the edge of the dough over the pears in a circle, "pleating" the dough to make it fold around the pears. You should have a 2-inch border of dough and a 5-inch circle of exposed plums in the center; the whole galette should be about 9 inches in diameter and fit in the center of the parchment paper. Carefully use the parchment paper to lift and slide the galette onto a 13 x 18-inch rimmed baking sheet. Beat together the egg yolk and the water in a small bowl. Brush the top crust with the egg wash, trying not to get any of the egg wash on the parchment paper. Sprinkle with the sugar.

Bake until the crust is a deep golden brown and the filling is bubbly, 45 to 50 minutes, rotating the pan halfway through. Let cool completely on the baking sheet before slipping the galette onto a serving platter.
Nutrition