Hey there folks! It's the end of the year and all I can do is wonder how 2011 went by so fast. It seems like yesterday that I was entering the year, bright eyed, bushy tailed and excited to see where the year would lead and here it is, nearly at an end. One of the best things about having a blog is that I get to go back through some of my old posts, and see how my life was documented. I thought, I share some of the highlights with you – including a few photos that you might not have seen just yet… Plus a year-end giveaway of swag including Godiva coffee, Chicago Metallic's Perfect Portion Petite Dessert Pan, Pebble Beach Wine Glasses and Martini Shaker, cookbooks, espresso cups and more! Details at the end of the post.
In January I partook in the Daring Bakers' challenge, where I made a Sweet Cherry Mousse with Ribbon Sponge and Chocolate Ganache. Sadly I don't actually participate that much with the Daring Bakers' as I just don't have the time. But maybe one of these days I'll dive back in. That said, I absolutely had a blast making the layered piece, with the crazy colors and fun flavors. Plus it meant I had a good excuse to buy a 6" pastry ring and crack out the gold leaf.
In February I found myself making traditional Taiwanese Pineapple cakes for the Chinese New Year, but with a twist, adding a little rosemary and vanilla to the pineapple filling. I don't talk much about my Asian heritage much on this blog – since baking isn't really a huge part of Taiwanese culture, so it was a great excuse to show you an old family pic from my childhood. What I do talk a lot about is my relationship with my partner, love of my life AJ, and I did just that, when I made my Bourbon Caramel Rice Crispy Treat with Dark Chocolate for him. I love sharing my stories about AJ with you all, as I know that I wouldn't be the same person if I hadn't met him.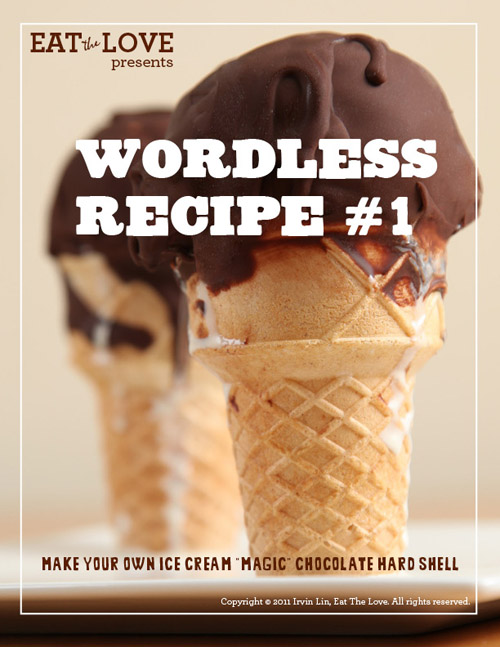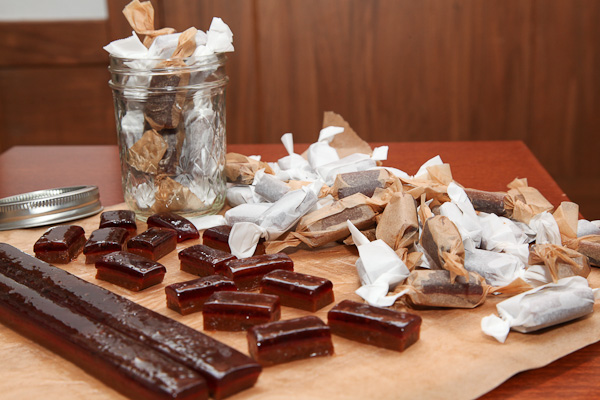 March had me creating my first (and most popular) wordless recipe, the Chocolate Magic Shell. In truth, I didn't know it would be as popular as it is, but it seemed to go viral, got stumbleupon, tweeted, facebooked and then eventually picked up by MasterChef magazine who featured it in a two page spread in their US premiere issue. Even today, I still have people tell me that it's one of their favorite features on my blog, and don't worry, I plan on doing many more them. March, also found the world horrified at the tragedy that happened in Japan, and the food blogging community rallied together, with auctions raising money for the victims of the earthquake/nuclear meltdown. I made Salted Exotic Bourbon Blood Orange Burnt Sugar Caramel Candies, and they were the first item to go for "Buy it Now at $250" option in the auction that The Tomato Tart had. The generosity of the food blogging community continues to astonish me.
Continuing with the fundraising, in April a number of food bloggers banned together under the leadership of Linda from Salty Seattle and created Nudie Foodies – Food Bloggers Peel for Japan. I was proud and pleased to contribute a recipe, Slow Roasted Strawberry Blood Orange Spiced Icebox Pie with Almond Scented Crust and White Chocolate Whipped Cream. Probably the longest recipe title I've ever made. And yes, that photo above, is the photos used in the book. I hadn't published it on this blog yet, as I wanted people to buy the book (you still can!) but it was just too good to not show you all. So now you've seen it.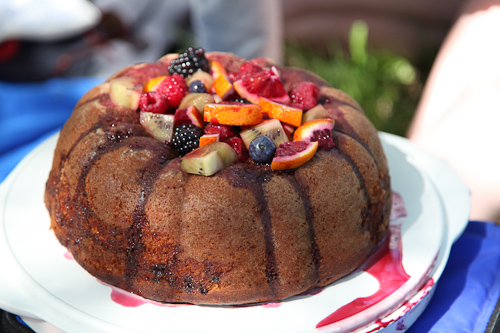 May had me celebrating Cinco de Mayo with a Sangria cake, as well as celebrating the fact that I was nominated by Saveur magazine in their "Best of the Food Blog" awards, for best baking and dessert blog category. I was truly honored and blown away by the fact that they found me and put me in the same category as Desserts for Breakfast, Sprinkle Bakes and Joy the Baker. May also had me flying down to BlogHer Food where I presented with Sabrina of The Tomato Tart on Design and Branding for Food Bloggers. Both part 1 and part 2 of the recap made the new Food52 News page (formerly Food News Journal). Yay Food 52!
June arrived, and I found myself celebrating gay pride month by making all American Jumbo Chocolate Chip Cookies. I also celebrated the month by going down to Pebble Beach Food and Wine Festival with my new food bestie, Sabrina of The Tomato Tart and sampling all the fantastic food available from amazing top chefs and creating an epic three-part recap. It also inspired me to create a Peanut Butter S'more with Strawberry Marshmallows and Bacon Peanut Brittle. It's ridiculously good. Seriously.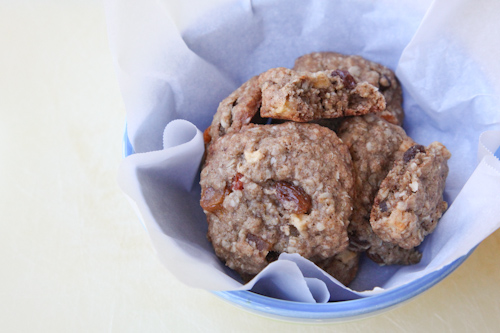 July and August had me visiting the island of Maui for the entire month, and baking up a storm with tropical fruit and hanging out on the beach. Mango and Strawberry Bars, Rum Soaked Tropical Fruit Oatmeal Cookies, Pineapple Galettes, Caramelized Banana Rum Bread, and Salted Rum Caramel Bars are just a few of the things that I came up with, inspired by the sun, surf and gorgeous stunning surroundings. Sure I nearly died in that rogue wave accident, but that was nothing compared to the Road to Hana or the trip to Mt. Haleakala. To this day, AJ and I still turn to each other and say, in times of stress, "I miss Hawaii."
September had me announcing my collaboration with two food vendors to create the Street Sweets, a dessert pop-up, Jilli Ice Cream and Nosh This. Though we only had one pop-up (in early October) we were featured in numerous local outlets, including Haighteration, Bay Area Reporter, Tablehopper, Bay Citizen as well as the New York Times! Sadly the New York Times didn't mention me, but I'm not bitter. Well not much. 😉 Look for another pop-up from us sometime in January or February!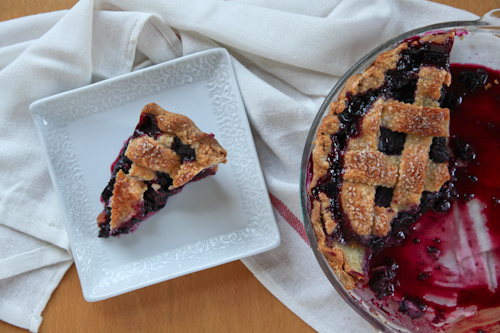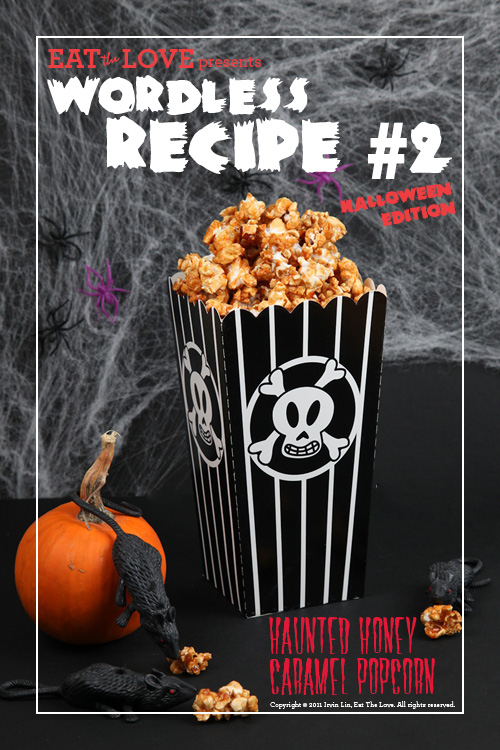 October was start of the fast slide into Holiday season (at least in my mind). I featured some risqué pics from the "only in San Francisco" Folsom Street fair in a post and then made a Black and Blue (berry) Pie to go along with the fetish fair. Then, at the end of the month, I created my second wordless recipe – Haunted Honey Caramel Popcorn just in time for Halloween.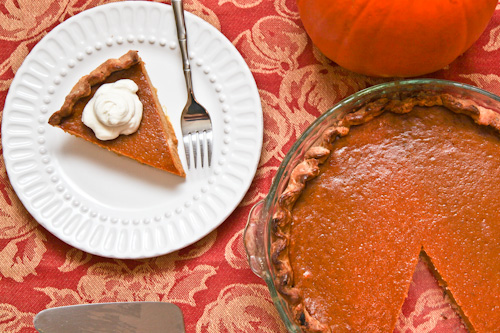 Of course, November meant pumpkin pie, and I gave in and made a Caramel Spice Super Pumpkiny Pumpkin Pie with Brown Butter Crust. It was also the month that had me going to two back to back food blogging conferences (three conferences back to back actually, as I attended a packaging design conference as well right around the same time). Directly after the food blogging conferences, I wrote a blog post, Food Blogging 101 – How to Start a Food Blog that talked about the basics of food blogging, including the holy trinity of food blogging: photography, writing and recipes. I don't think I've EVER had as many comments as I did on that post. Thank you guys!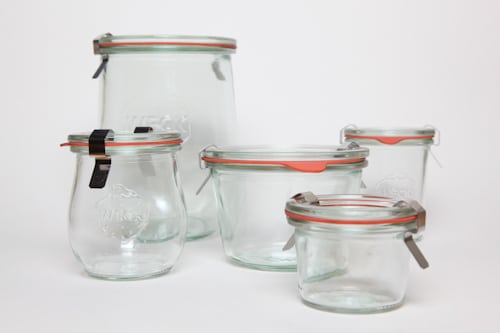 And finally, the end of the year, December, had me making more cookies than you can shake a fist at. The most popular one seemed to be the Snappy Cinnamon Spice Bun Cookies with Honey Buttermilk Glaze, and I can completely understand why, as baking it makes the entire apartment smell like Christmas. Also this month, I did a few "firsts" for Eat the Love, including a last minute holiday gift guide that seemed really popular. I'll be sure to make that an annual thing – hopefully a little earlier in the season. I also created a recap of my favorite cookbooks of the year which included a giveaway. The giveaway had me asking people what their favorite cookbook was this year, which, in hindsight, might have been a mistake because it meant I ended up putting a lot more books on my wishlist! That said, AJ's parents totally came through and gave me THREE cookbooks this year, a couple of which are from that list of "cookbooks I hope make it under my Christmas tree" and while traveling to the midwest, I picked up a few others at Half Price Books.
Speaking of giveaways – this year, I've been to a lot of conferences, been on a few press trips, been to a way too many food events and gotten a number of fabulous (and not so fabulous) things in the mail from PR companies. Looking at all the swag I got over the year, I realize that in my tiny apartment, I just can't keep all of it. So I sorted through all my stuff, culled out some of the best of the best, and decided that ONE. LUCKY. PERSON will get a large gift package from me worth $125! Think of it this as a late Christmas / Hannukah / Kwaanza / Winter Solstice present from me to you. And this isn't garbage swag either. No weird packages of tuna or strange liquid injectors full of odd seasoning liquid. Nope, this is highly curated package of swag, from the last year. Included in the package is Chicago Metallic's Perfect Portion Petite Dessert Pan, a pair of wine glasses from Pebble Beach Food and Wine event, a martini shaker, an insulator package for a pint of ice cream (bring your ice cream on a picnic!) two packages of Godiva coffee, an espresso cup set, the cookbooks Mini Pies and Crazy for Cake Pops, a kitchen apron from Driscoll's berries and a few more odds and ends. There may even be a few bonus items in the package, depending on whether I can fit them all into the USPS large priority mail box I have.
To enter, all you need to do is leave me comment below with a legitimate email address (I gotta be able to get in touch with you if you win!) and tell me what your new year's resolution is.
Special thanks goes to Chicago Metallic, California Milk Advisory Board, FoodBuzz, IFBC, BlogHer, Driscoll's Berry, Ulysses Press, deLonghi, Godiva Chocolate and a few other companies/events that I can't remember.
As an added bonus, you can also tweet about this contest and get another entry. Just tweet "Win @GodivaChoc coffee, @BakingExperts pan, cookbooks, wine glasses & more! Visit @eatthelove's post for details. http://bit.ly/ETLswag" and then come back here and leave another comment telling me you tweeted it. If you don't let me know you tweeted it, I won't know, so be sure to come back here and leave a comment.
The fine print – PLEASE READ.
By leaving a comment below to enter, you are agreeing to the Official Rules.
NO PURCHASE NECESSARY
VOID WHERE PROHIBITED
You must be over the age of 18.
This contest is only open to U.S. Citizens. Sorry non-US people!
The contest starts as of today, and will run until Thursday, January 5, 2012 9am PST.
The retail value of this giveaway is $125.
The winner will be chosen by a randomly selected comment. All comments will be numbered and I will use Random.org to pick a random number.
The number of eligible comments below determines the odds of winning.
If there's a problem with contacting the winner, I reserve the right to award the box of swag to someone else randomly chosen. So in other words, make sure you type your correct email address if you want the swag and respond within a week to me when I contact you or I'll give the swag to someone else.
The swag will come directly from me, so if you don't receive it, let me know. I'll email you and let you know when I've mailed it. Because of the crazy holiday mail, it might take awhile to get to you, but if you don't get it within a week, email me back and we'll work it out.
Best of luck and Happy New Year's to you all! Thank you all for reading
This giveaway is now over. Congrats to Caren who had a New Year's resolution to say "No!" to things. Totally awesome resolution. I need to do that more often! Enjoy the swag.