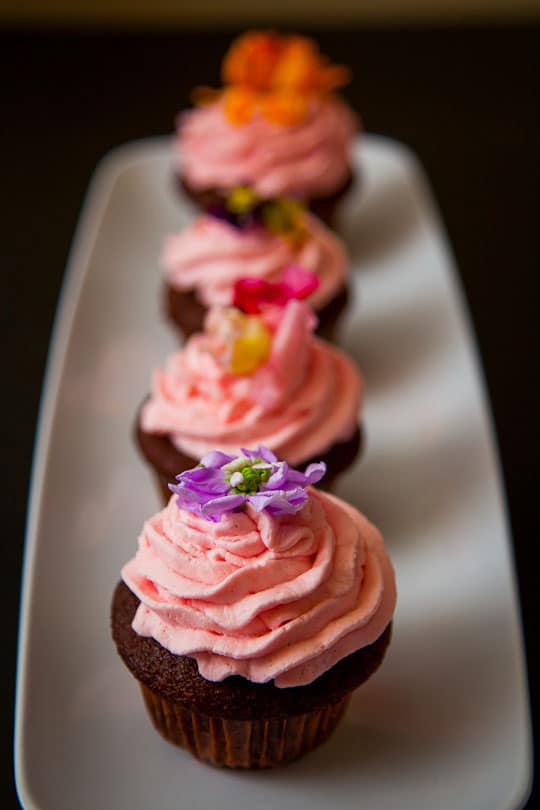 I had every plan to bake a pie today, on Pi(e) Day – March 14. 3-14 (get it? Pi! 3.14!) I was planning on baking a lemon meringue pie, as the lemon tree outside was bursting with fruit and since AJ and I are the only people in our apartment building that actually harvest the fruit, the lemons just sit on the tree until they rot which is just sad. I've thought many a times that I should gather up the lot of lemons and walk over to Bi-Rite Grocery and see if they would buy them from me, but that seems like way too much work. But, of course, that means I have access to fresh, free, completely organic lemons (SUPER LOCAL as well!). Go me! Mostly this just means I cut up the lemons and put them in hot water like the Old Chinese grandma that I am turning into.
Regardless, I had images of lemon meringue pie or a lemon chess pie if I didn't have enough eggs for a meringue for Pi(e) Day. Or maybe a lemon shaker pie! That could work as well as I LOVE making lemon shaker pie.
And then I was planning on baking a chicken pot pie to go with the lemon pie – double pie points! I've been hankering for chicken pot pie for awhile, and though I usually make it with a herb cheddar biscuit crust, this time I would make it with a savory flaky crust, using a recipe that Cook's Illustrated formulated that I had been meaning to try (vodka and water in the crust! The alcohol burns off and doesn't help the gluten form, so the crust stays super tender and flaky!).
But alas. I did not. Instead I proceeded to make Pi(e) Day which, of course, was also Spring Forward Day (Daylight Savings Day), Spring Cleaning Day. This included doing our dishes, all our laundry (we had A LOT of laundry), mopping the kitchen and bathroom floors, scrubbing and de-molding our bathtub, cleaning the toilet, vacuuming our hall, and sweeping our stairs. Oh yeah, and dusting. I did dusting as well. I hate dusting.
So I did not have time to harvest fruit to make a pie. Bye bye double pie points.
Instead I made cupcakes…
Actually the reason I made cupcakes was I had made some homemade red food coloring a couple of weeks ago and I wanted to see if I could use it to make a red velvet cake. Apparently the dye in the beets aren't strong enough (or I didn't use enough of it, or I used too much cocoa powder) as the cupcake came out a distinctive BROWN color. Not even a burgundy or a dark sienna. BROWN. Like Pantone 4695C Brown. That brown. Perhaps next time I'll try to make red food coloring out hibiscus instead of beets, or do a combination of both.  We'll see. So I just called them a chocolate cupcake.
No matter. I used the leftover red food coloring and used it to make pink mascarpone/cream cheese frosting for the cupcakes. Because nothing says spring like pink frosting and brown velvet chocolate cupcakes. At least, that's what I say.
Note: Whilst baking, I was listening to Ellie Goulding's Lights album, and the Glee Cast Recording Vol. 1. Just in case you are looking to simulate the same working environment that I was in during the baking process.