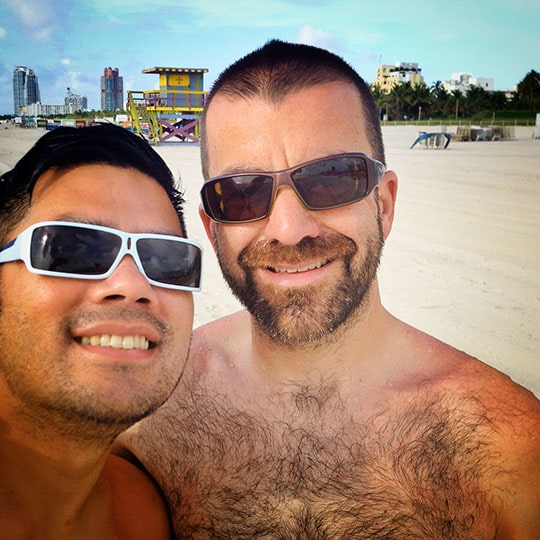 I had such grandiose plans this past week, as AJ and I road trip across the country. To get a tan in Miami (I got sun burned instead). To eat a beignet in New Orleans (I ate a really bad blueberry muffin instead). To see the sights of Tallahasee, Florida (we did laundry instead). And to write a blog post. With a recipe. And it didn't happen. But you know what? I have no regrets. The beach was gorgeous (as were the people) and the water warm. I ate crawdaddy pie, fried green tomatoes and way too much bread pudding. And we really needed to do our laundry.
More importantly though, we've been having a blast, and as is often the case, real life gets in the way. Stop by next week where perhaps my grandiose plans to write a real blog will actually occur. Or maybe not. I don't think there's wifi at the Grand Canyon…
Feel free to follow me on Instagram to see all the stuff that I'm doing as I road trip across America, from San Francisco to Miami and back.
—
* Oh yeah, and I don't condone getting a sunburn. Wear your sunscreen kids. It's makes for a much more pleasant vacation.