The Spicy Cajun Fried Chicken Wings are super easy to make because they use Bisquick as their coating! (Jump directly to the recipe.)
This post was sponsored by Bisquick. I'm teaming up with Bisquick to bring you fun and innovative recipes using Bisquick. I was compensated for this post and for developing the recipe. However all opinions below are completely my own and not endorsed by Bisquick.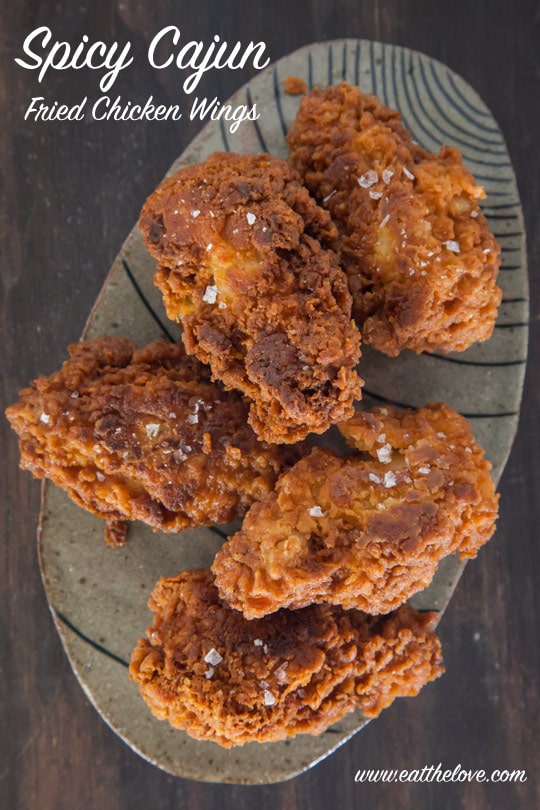 The minute I start prepping chicken wings, AJ gets EXCEEDINGLY excited and starts asking me what sort of wings I'm making. I actually try not to make wings too often. As much as we both love them, we probably don't need eat wings THAT often…because if we had the opportunity, we'd make them EVERY. SINGLE. DAY. And it's double trouble for me when I figured out that I could make them Bisquick as a coating because that shortens the prep time considerably. But with that genius shortcut, I found myself making Spicy Cajun Fried Chicken Wings which AJ gobbled up way too fast.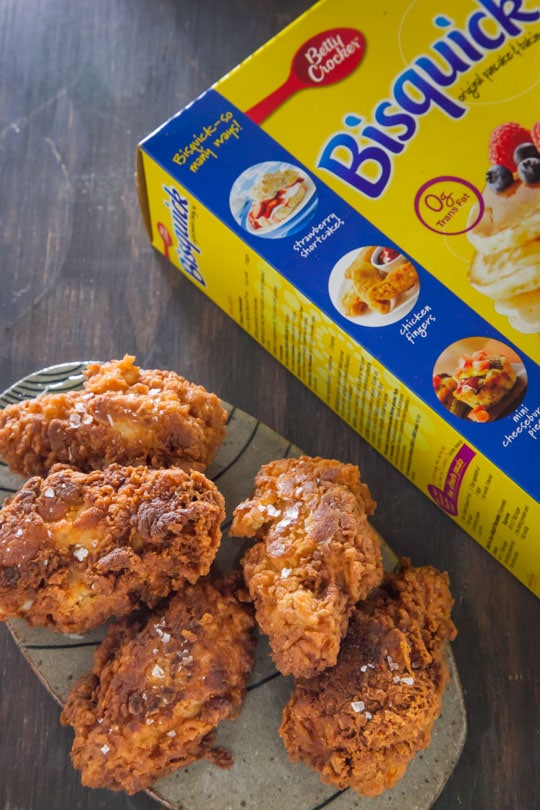 Growing up in St. Louis, we always had a box of Bisquick floating in the back of the kitchen cabinet. It was my mom's go-to box mix for pancakes. But once I got a little older I started to play around with it in the kitchen. Cakes, biscuits and waffles all started out with the Bisquick. Of course, soon, I was baking and cooking from scratch but I have a fondness for the quick and easy shortcut that the yellow box always promised.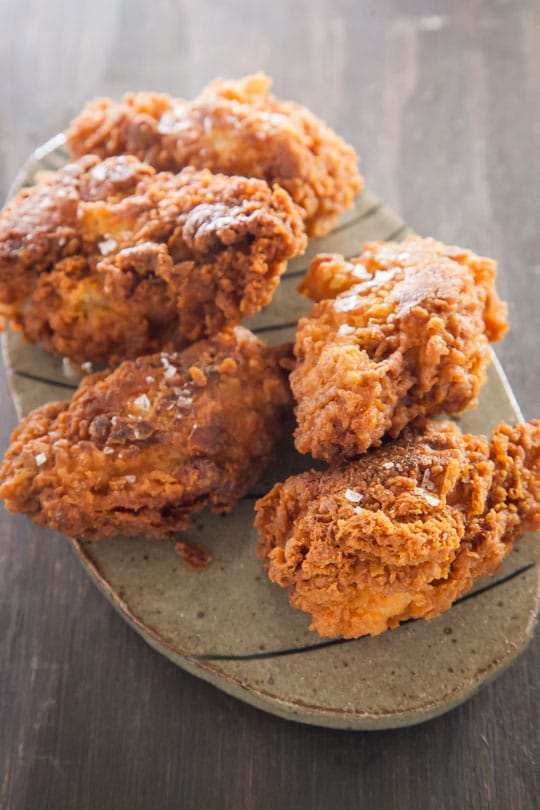 It had been awhile since I had bought Bisquick and it was nostalgic fun for me to open it up and play with it again. And though I knew it had other uses beyond pancakes and biscuits, it wasn't until I took a look at the ingredients and realized it would be the perfect super-easy coating for fried chicken wings! Whether this is a good thing or a bad thing is up for debate though. Because quick cooked wings are a dangerous thing in this household…

Spicy Cajun Fried Chicken Wings
By Irvin Lin
These spicy Cajun fried chicken wings are super easy to make with a coating of Bisquick. The pre-mixed ingredients include flour, baking powder and salt, as well as a touch of sugar that means minimal work for maximum flavor. Just coat the wings ahead of time to let the spices permeate the meat! The longer you let them sit, the more flavorful they become.
Ingredients
3 pound chicken wings
2 teaspoon kosher salt
1 teaspoon cayenne pepper
1 teaspoon ground white pepper
1 teaspoon garlic powder
6 dashes of hot sauce of your choice
2 cups buttermilk
3 cups Bisquick
oil for frying
1/2 teaspoon Maldon or flake salt for finishing (optional)
Directions
1. Cut the chicken wings into three parts, saving or discarding the wing tips (I save them for chicken stock by freezing them until I'm ready to make stock, but you do what you want with them). Place the chicken wing flat and drumette pieces in a large bowl.
2. Sprinkle the salt, both peppers, garlic powder and hot sauce over the chicken wings and then toss to coat completely. Cover and refrigerate for 1 to 4 hours.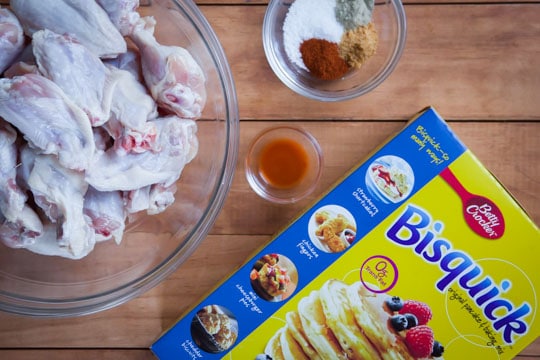 3. About 30 minutes before the wings are ready, take them out of the refrigerator and let them come to room temperature. Place a metal wire rack on a rimmed baking sheet.
4. Pour the buttermilk in a medium bowl and the Bisquick in a separate bowl. Pour enough oil to reach about 1 1/2-inches up the side of a large Dutch oven or sauté pan. Heat the oil to 375ºF.
5. Once the oil has heated, dip one of the chicken wings into the buttermilk, let the excess liquid drip off and then dip the wing in the Bisquick to coat. Place in the hot oil and repeat with more wings until the pan is mostly full, but with some space between the wings. Don't overcrowd the pan.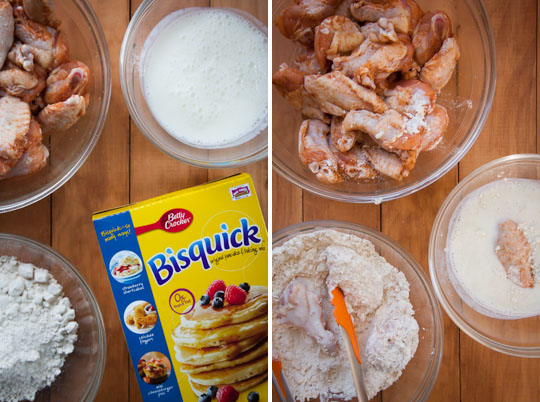 6. Fry the wings for about 4 to 5 minutes and then flip over with tongs and continue to fry for an additional 4 to 5 minutes or until the wings are golden brown all over. Remove the wings and place on the wire rack and repeat with the rest of the wings. Sprinkle with salt if using and serve immediately.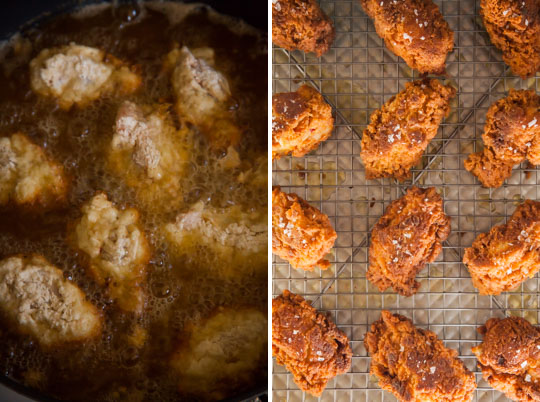 Serves 4 to 6 people.