Savory biscotti are a thing! Check out this awesome savory olive and rosemary brown butter biscotti recipe.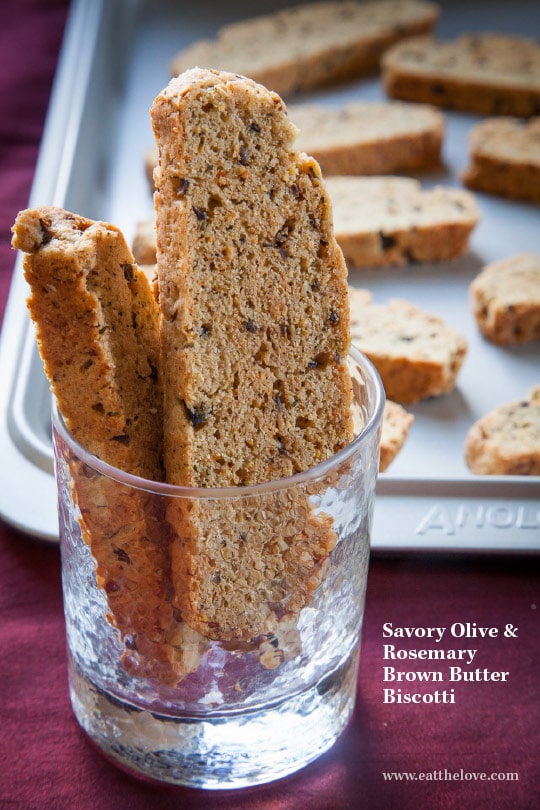 I've long been fascinated with biscotti cookies, those Italian long cookies you find at the coffee shops, often dipped in chocolate. Though they sounds difficult to make, it turns out that they are fairly easy, though they do require two baking periods, one for the initial loaf, and one to help crisp them up. I took the idea of traditional biscotti and decided to make a savory version, complete with Parmesan, black olive and rosemary. The crumbly crisp savory cookie is an excellent addition to any holiday buffet or dinner party as an appetizer. You can find my recipe for the Savory Olive and Rosemary Brown Butter Biscotti over at the Anolon site.
I'm teaming up with Anolon for the month of October, November and December to create recipes for their site! Follow their hashtag #HolidayHosting for more recipes and fun! A special thanks to Anolon for sponsoring this post. I was compensated for developing the recipe on their site as well as this post and all Anolon products were provided by them. However all opinions above are totally my own and are not endorsed by Anolon.