This elegant rosemary potato galette with Gruyere cheese and garlic is easier than it looks!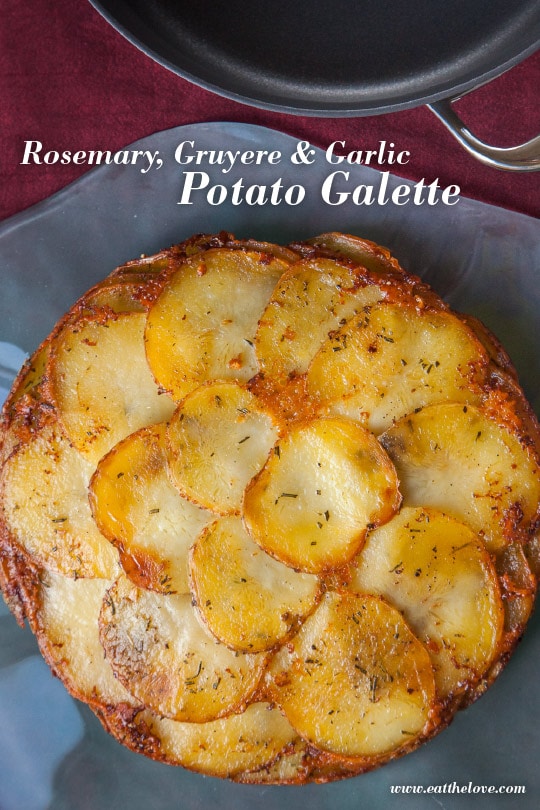 I've been making a version of the rosemary potato galette ever since I graduate from college. It was one of the first "fancy" items I learned to make in my first "grown up" apartment. And boy did it impress people! What always amused me about it was that potato galettes are pretty easy to make. My favorite combination is rosemary and garlic with a tiny sprinkling of nutty Gruyere cheese. As long as you can slice the potatoes thinly (I use a mandoline but a sharp knife will do) the potatoes cook in about 45 minutes. If the potatoes are particular round and move around on the cutting board, just slice off a part of the bottom to give the potato a flat surface to lie on so its stable as you slice. Get the recipe for my Rosemary, Gruyere and Garlic Potato Galette over at the Anolon website!
I'm teaming up with Anolon for the month of October, November and December to create recipes for their site! Follow their hashtag #HolidayHosting for more recipes and fun! A special thanks to Anolon for sponsoring this post. I was compensated for developing the recipe on their site as well as this post and all Anolon products were provided by them. However all opinions above are totally my own and are not endorsed by Anolon.