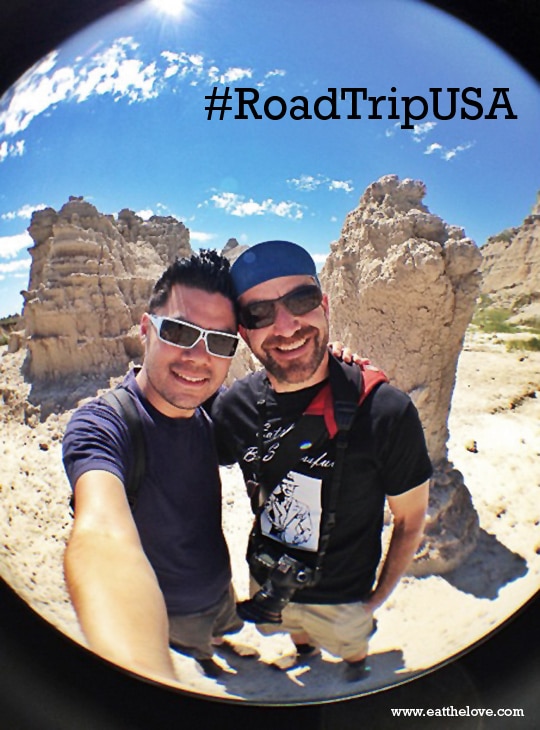 We were entering Grand Teton National Park when AJ started to cry. We had been staying in Yellowstone National Park for the past few days and were slightly sleep deprived, due to the constant night time rain (and a gravelly rock filled camp site). But it wasn't the sleep deprivation that made him cry. We had been slightly off-grid for the past few days, meaning minimal electricity and no cell/data service and as we drove from site to site, in those short little spurts where we had tiny little reception, AJ had gotten a text from his parents. "Win win on Supreme Court for DOMA and Prop 8. Knew it would pass. Yea!!" Turns out gay marriage legalization was here to stay.
We quickly scrambled on his phone to find more information (which was tough while driving and crying) but eventually, under a tidal wave of new text messages from friends and loved ones, we were able to piece together what exactly a win win meant. It meant that we could finally get married if we wanted to in California.
AJ was planning on a solo bicycle ride that morning once we hit Grand Teton and I was going to meet up with him afterwards, but with the news (and the emotional outpouring from both of us) we decided to spend the day together. And though people have since asked if it's weird that we're out-of-town while San Francisco (our adopted hometown and the place that started it all) is celebrating the SCOTUS win, for me, it's not just a California win. It's a win for all of America. And really, any place that I am with AJ is celebration. The fact that we're spending the entire summer driving to see America is the best celebration of all.
We've been in and out of National Parks and slowly winding our way through America on this summer roadtrip. It's taking us from San Francisco through Idaho, Wyoming, South Dakota and Iowa. We plan on working our way through Missouri and Indiana (where I'm from and where AJ's from). We'll end up down in Florida (for the Food and Wine Conference where I'm leading a session on photography) then back home to SF via Louisiana, Texas, Arizona and the Grand Canyon.
You can keep up with AJ and me on our roadtrip via instagram or twitter with the hashtag #RoadtripUSA. You'll also probably notice that I'm going a bit crazy with the new Instagram video feature. I'm still learning how to use it, so keep that in mind. I'll have more extensive blogs posts about the places that we visited, but don't worry, I also have a number of recipes that I want to share with you this summer. In the meanwhile, thank you Supreme Court of the United States for understanding that love is love. And thank you everyone out there, for following along with AJ and me for all this time. You guys truly are the best.