The first of two photo essays for the San Francisco Meals on Wheels Star Chefs and Vintners Gala fundraiser of 2017.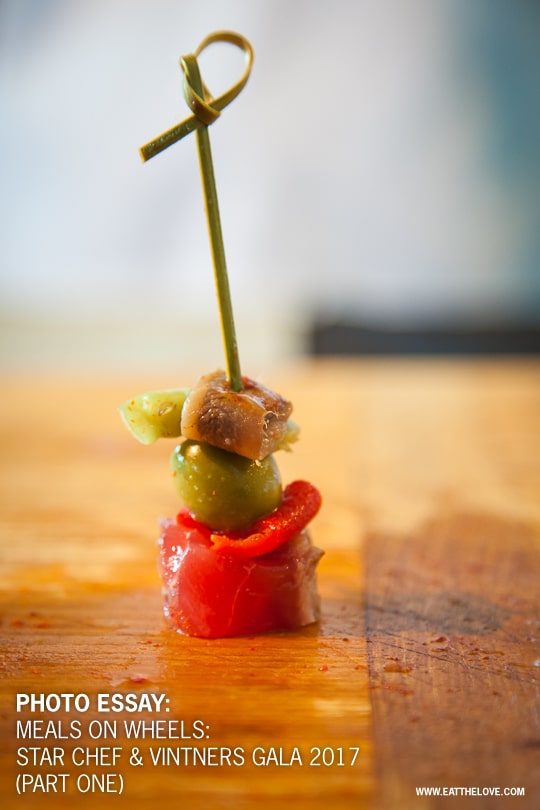 Every year the annual Meals on Wheels Star Chefs and Vintners Gala is a stellar affair. AJ and I have been supporting the event for as long as we can remember, and it's the single event that we know we can't miss. This year was no exception, as Meals on Wheels' funding has potentially been threatened. Thankfully, the San Francisco community came out to support the vital work that they do. The San Francisco chapter of Meals on Wheels alone delivers over 1.7 million meals a year to homebound seniors. This year, the 30th anniversary of the Gala, raised an astonishing $3.2 million dollars, which is enough to prepare and deliver 640,000 meals! Of course, not only is the Meals on Wheels Gala important to raising much needed funds, but it's a celebration of the amazing culinary skills of the San Francisco Bay Area. Chaired by Nancy Oakes and Jan Birnbaum, the event is broken down into three sections, the appetizer section, with wine tastings and cocktails, the three-course meal with wine pairings, and the dessert section. Here are some selections from the first section. Look for the second part of this photo essay next week.
Special thanks to Meals on Wheels for providing tickets to the Star Chefs and Vintners' gala. I was not monetarily compensated for this post and all opinions are my own.