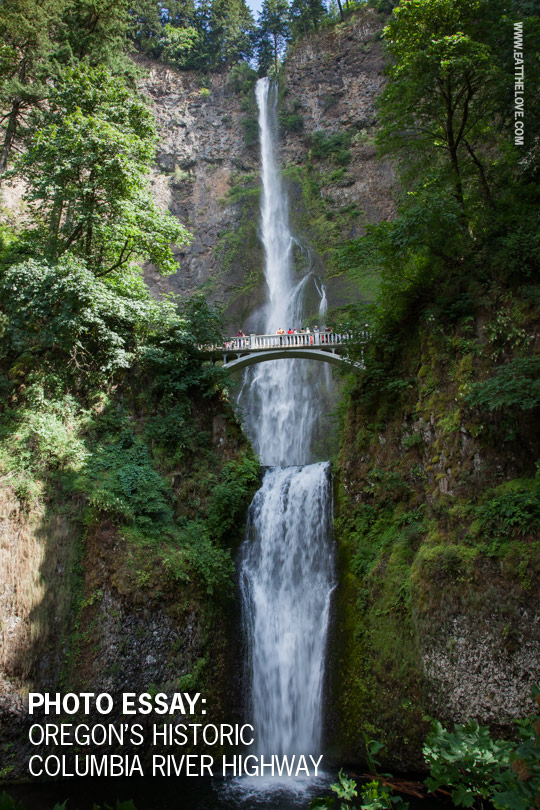 Oregon is sort of magical wonderland. Though I often visit Portland (though sadly I'll be missing this year's Feast Portland) I rarely have a chance to explore the rest of the state. So when AJ and I were looking at places to visit this past summer, the Pacific Northwest was high on our list. Coordinating with my family, we ended up all the way up in Vancouver, BC where we took a cruise up the Alaska panhandle. But before we made it there, we drove through Oregon, a highlight of our trip. We didn't have enough time to explore Oregon nearly as much as I wish we did.
A quick trip to Bend, Oregon to visit friends, then a drive up to The Dalles where we spent the night at the Celilo Inn in a room with a spectacular view of the Columbia River and The Dalles Bridge. We went wine tasting at the Sunshine Mill, a defunct grain mill that used to grind the wheat for Cheez-its and sampled beers at the newest brewery Freebridge Brewery! The next day we stopped at the Gorge White House to admire Mt. Hood as well as pick some flowers and fruit then breakfast at Hood River (an insanely cute town). Then we drove the Historic Columbia River Highway, where it was gorgeous waterfall after waterfall, with hiking galore in-between and spectacular view of the river at the Crown Point Vista House. If you were following along on my Snapchat you probably saw it all there. But in case you missed it, here's what we saw, though photos just don't do the state justice. And we barely scratched the surface too. I can't wait to go back…
Special thanks to Travel Oregon for providing accommodations at The Dalles as well as providing an itinerary for The Dalles and Historic Columbia River Highway drive to Portland. Though our stay at the Celilo Inn was paid for by Travel Oregon, all opinions above are my own.