This Herbes de Provence Roasted Turkey is moist and succulent because I roast the turkey upside down first!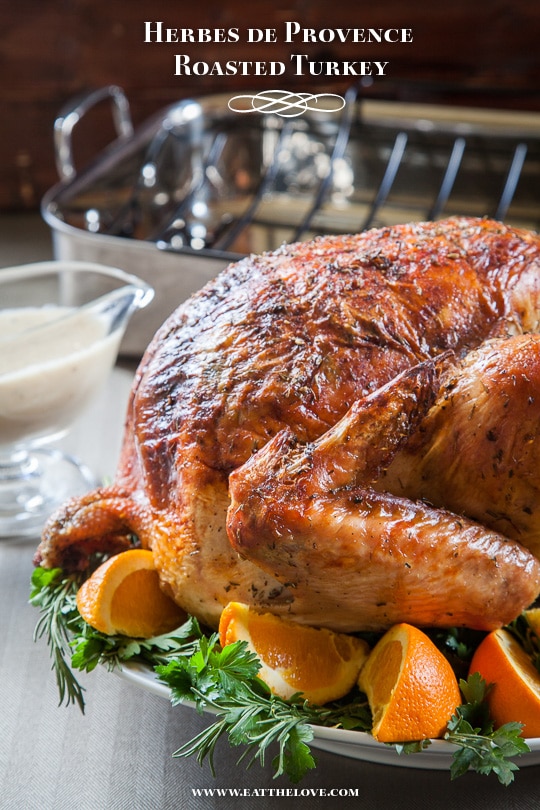 My partner is a man in love with turkey. We usually only have it once or twice year for the holidays, but if it was up to him, we would be having it year round. Roasting a turkey can be a pretty daunting task, especially if you are concerned about keeping the breast meat juicy and not overcooked, while making sure the thigh and leg meat are fully done. A friend of mine told me a trick to roasting the turkey upside down then flipping it over halfway through the roasting. We've done it that way ever since! Bounce on over the Anolon site for instructions on how to do that as well as my recipe for a roast turkey with Herbes de Provence and white wine turkey gravy!
I'm teaming up with Anolon for the next three months to create recipes for their site for the fall and winter! Follow their hashtag #HolidayHosting for more recipes and fun! A special thanks to Anolon for sponsoring this post. I was compensated for developing the recipe on their site as well as this post and all Anolon products were provided by them. However all opinions above are totally my own and are not endorsed by Anolon.