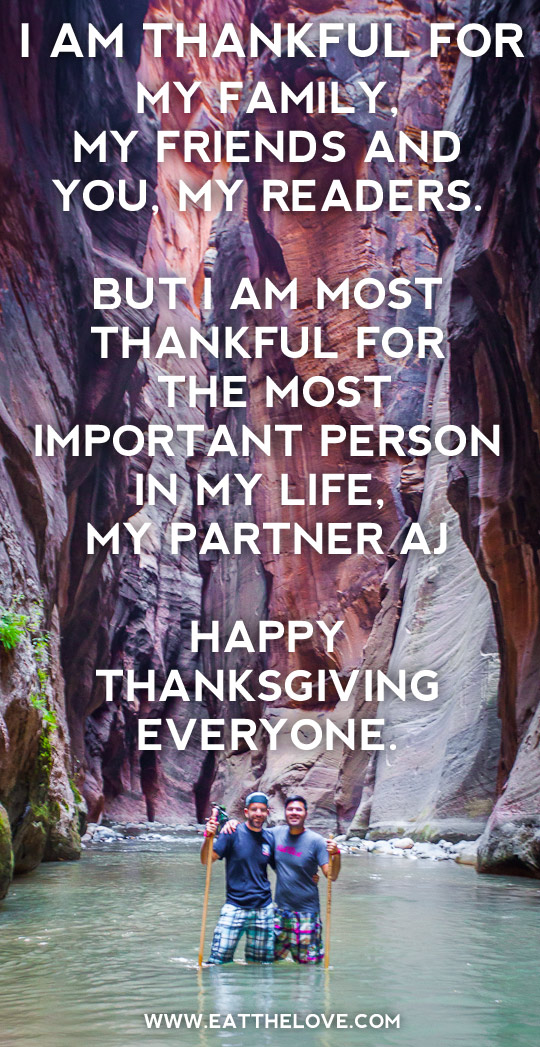 Thank you everyone for visiting this site, commenting, making my recipes and supporting it. Though I might not respond back to every single comment, just know that I read every single one and often times it is those comments that keep me doing what I'm doing. I love each and every one of you.
And most of all, I love my partner AJ who has supported me from the get-go. He's the best support system anyone could ask for.
Happy Thanksgiving everyone!