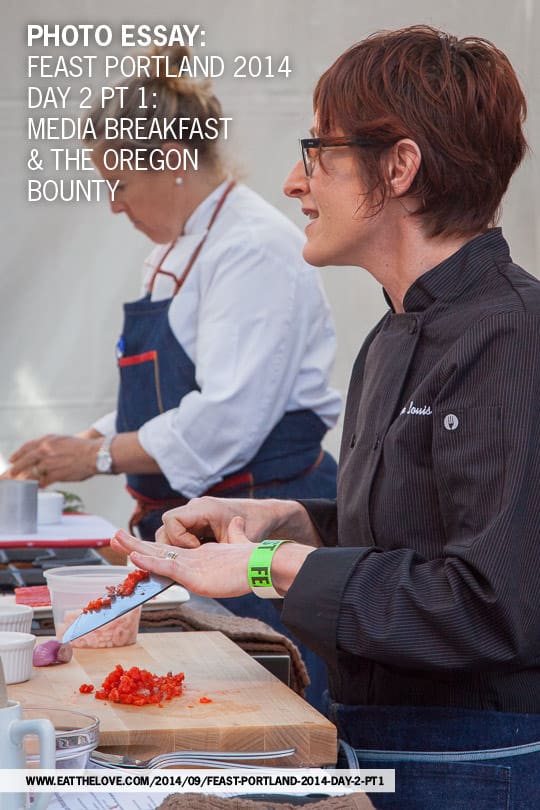 "Why don't you have big Cosmo hair?" I asked my new friend Helin, who I had met earlier in the weekend at the media breakfast for Feast Portland. Helin was a senior editor at Cosmopolitan magazine and in my head, everyone that worked there was statuesque model tall with windswept hair like the cover models and celebrities that grace the pages of the women's magazine. The media breakfast on day two of Feast Portland was held at Urban Farmer and was quite the spread, with candied bacon, waffles, poached eggs with homemade English muffins and a selection of three different hollandaise sauce (I picked a seafood shellfish version) to make your own Eggs Benedict as well as cinnamon rolls, fruit and a few other things that looked healthier (I avoided those). Bloggers, journalist and other media elite all mingled about and I had my breakfast chatting with Helin, blogger friend Michelle and journalist Richard fortifying myself with food to tackle the day.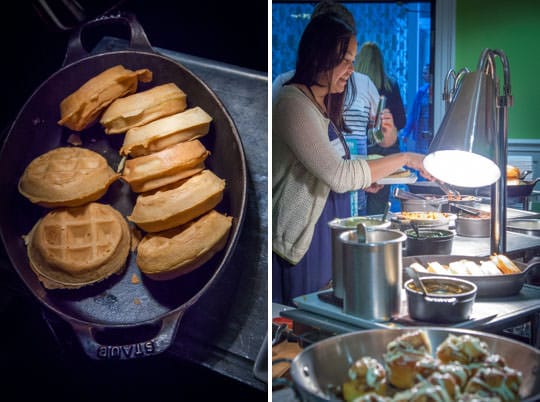 That afternoon, I headed over the Oregon Bounty to partake of some of Oregon's best artisan food producers. Small crafted beers, chocolatiers, and way too many wineries and vineyards were there in droves. I met up with fellow food blogger Kevin of Kevin is Cooking and his partner Dave who were up from San Diego and they marveled at the sheer vast range of food to sample in the booths. Ice cream from Salt and Straw, cured meat from Olympic Provisions, olive oil and pie and even a kale salad was there for sampling. When I needed a break, I watched Jenn Louis of Lincoln give a cooking demo and then I stumbled over the media lounge to do some work, relax a bit and recuperate for the evening event. I was going to need my energy, because the weekend was only just getting started.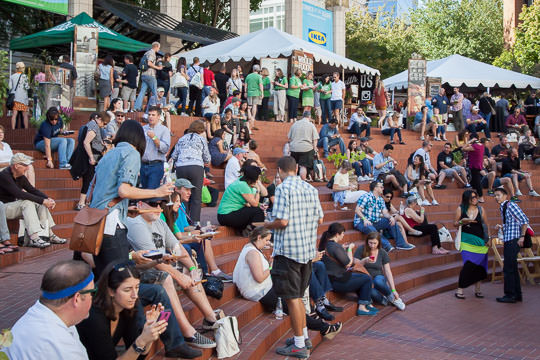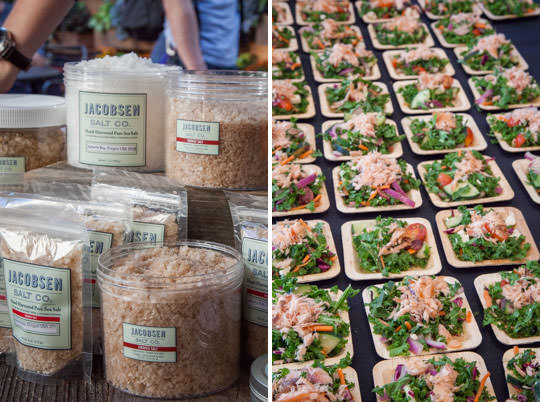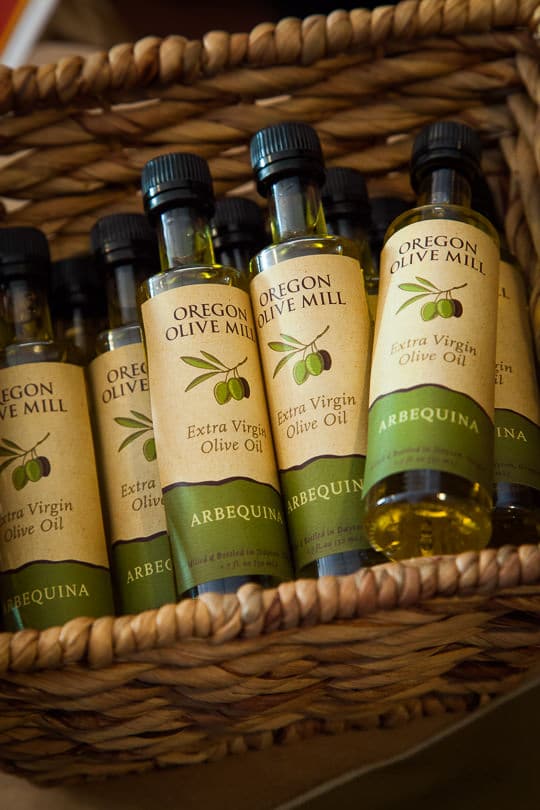 Special thanks to Feast Portland and Travel Oregon for providing travel and accommodations as well as a media pass to the 2014 Feast Portland Event. Though flight, hotel and media pass were provided complimentary, I was not monetary compensated for this post or any other post that I am doing for Feast Portland. All opinions above are my own.