This Asian-inspired Fried Calamari with Gochuchang dipping sauce is a great twist on the classic Italian appetizer and is inspired by a trip to Maui. (Jump directly to the recipe.)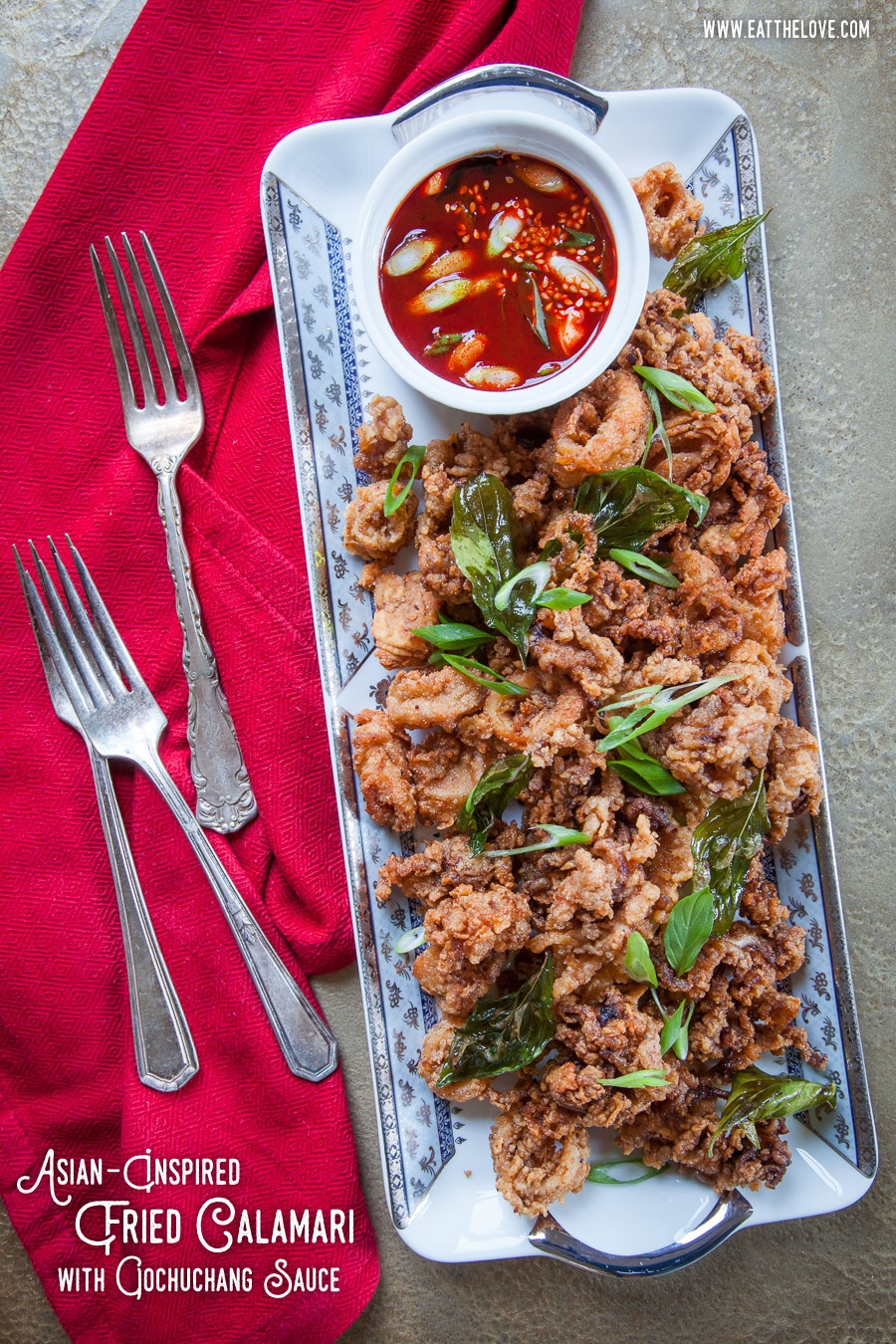 Special thanks to the Fairmont Kea Lani in Maui for their hospitality. Our hotel room and meals were provided by the hotel in exchange for the photography services we provided. However all opinions below are my own.
I'm a little bit in denial about the fact that February is nearly over, and we're heading into the third month of 2018. I know I should probably get over it but this year has gone by so fast and I've barely been able to keep up. One of things that have been driving me bonkers is that I haven't been able to write about our trip to Maui, which happened back in early January!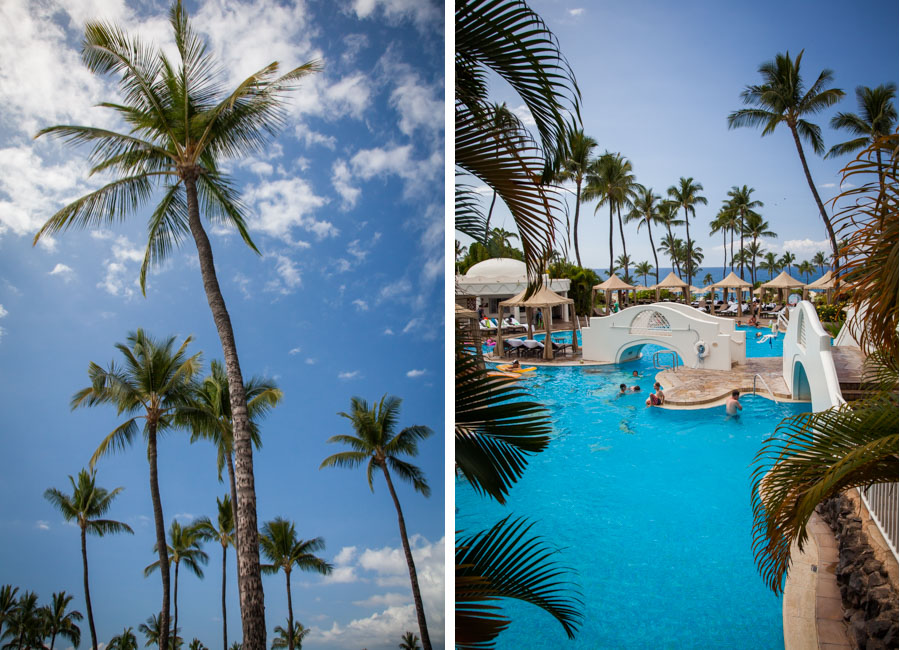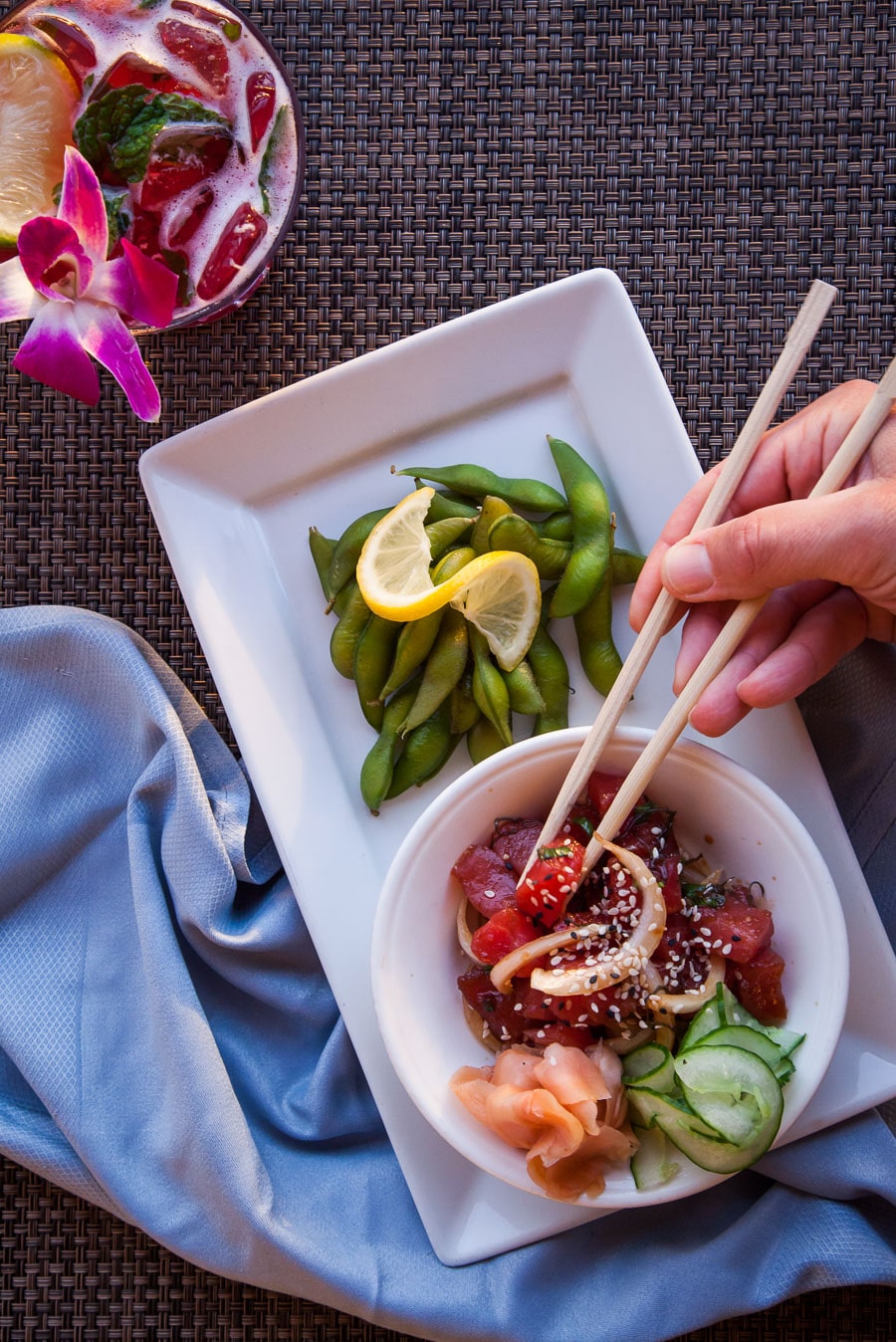 AJ and I previously spent a month in Maui about 6 years ago but we haven't been back since then. It wasn't intentional, we meant to go back sooner. Then we got sidetracked with our summer road trips and all of sudden 6 years has passed! But in September of last year, by the miracle of targeted advertising, I discovered cheap flights to paradise; roundtrip to Maui for $300 each. I MEAN. If the world offers you CHEAP round trip tickets to Hawaii you buy them. NO QUESTIONS ASKED.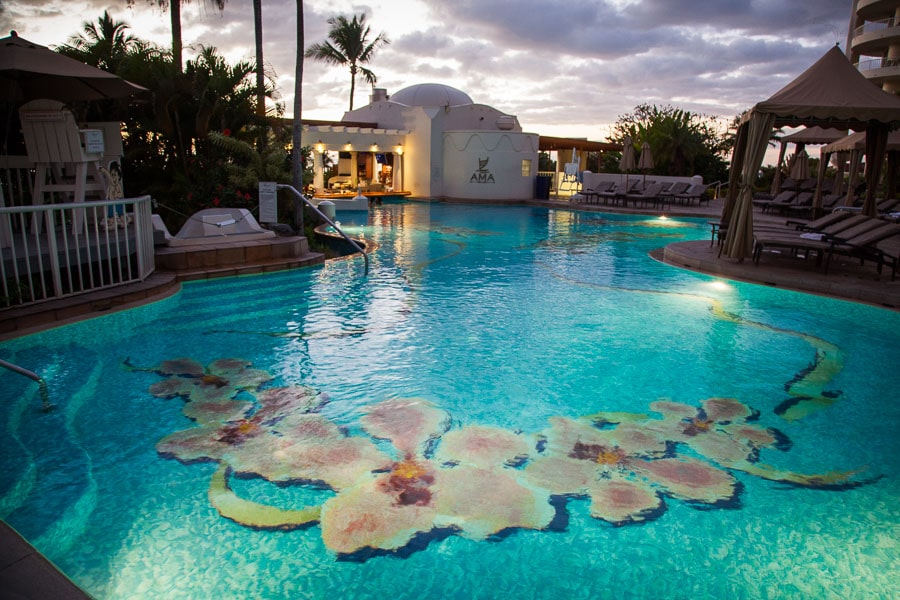 So barely consulting AJ (I pretty much told him "Hey, we're going to Maui.") I bought them. I didn't have any plans on what we were going to do or where we were going to stay. But we knew we were heading to Maui! So I reached out to few folks to see if they wanted to work together and all of sudden our vacation also became a business trip! I love it when that works out. One of the folks I ended up working with was the Fairmont Kea Lani. It's a gorgeous hotel with amazing restaurants and one of the best places I've had the pleasure of staying.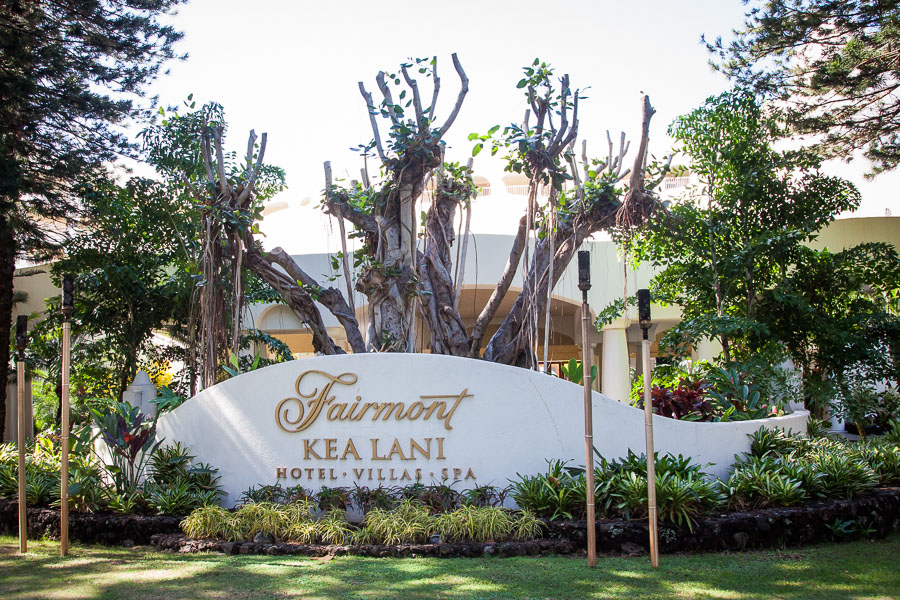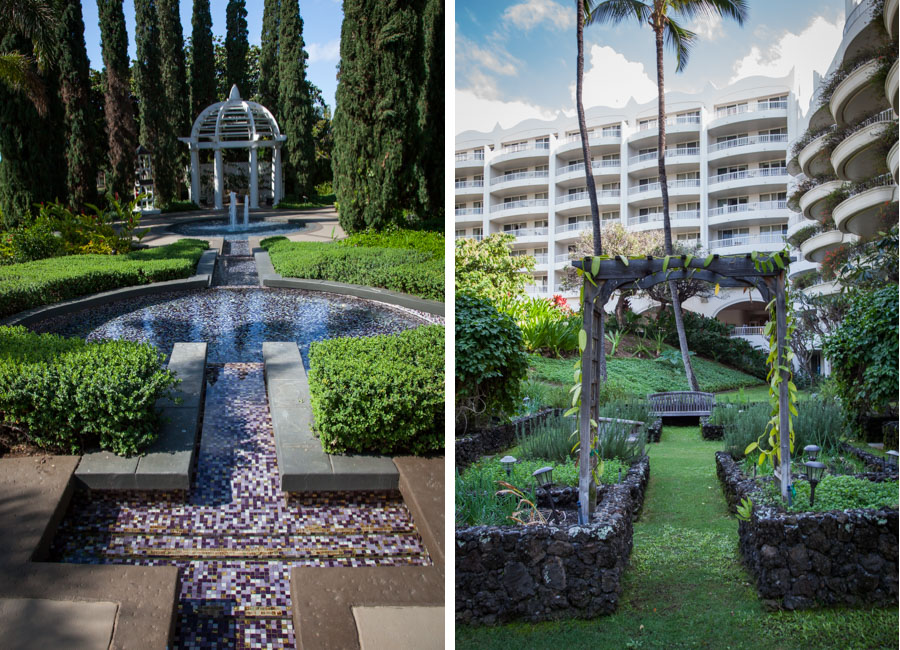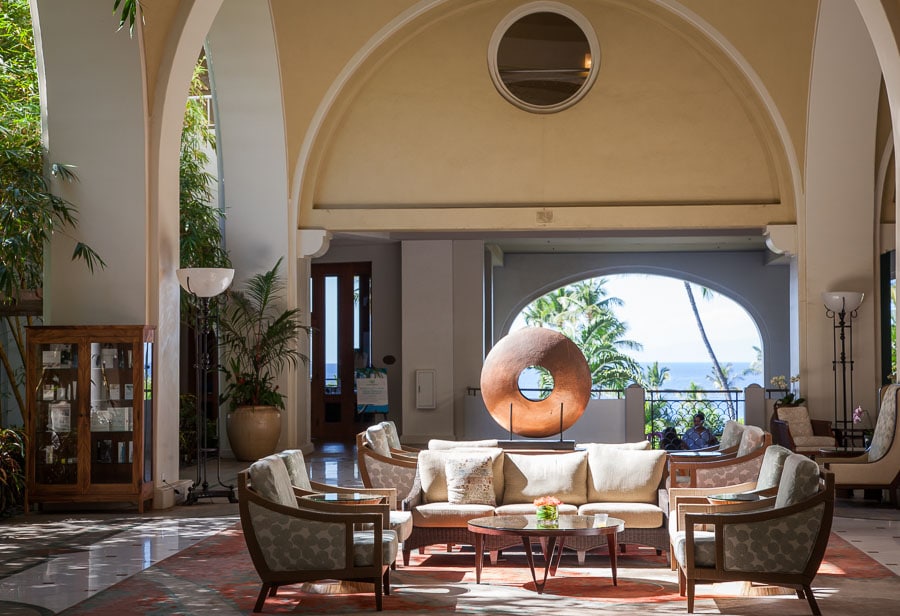 AJ and I had timed our visit to Maui so that we would stay at a condo in the beginning at the trip and then end it at the Fairmont. Thank goodness, because really there was no way I could have gone to a condo after our trip to Fairmont. From the giant suite we stayed in (which I'm pretty sure it was bigger than our apartment here in San Francisco), to the multiple pools and the beach that was steps away from the hotel, to the view of West Maui from our balcony deck, I pretty much never wanted to leave.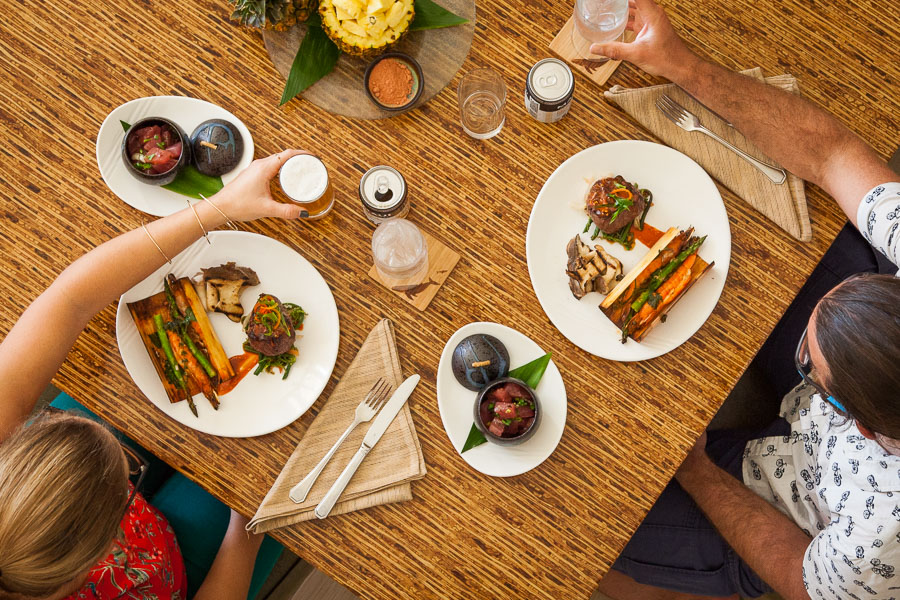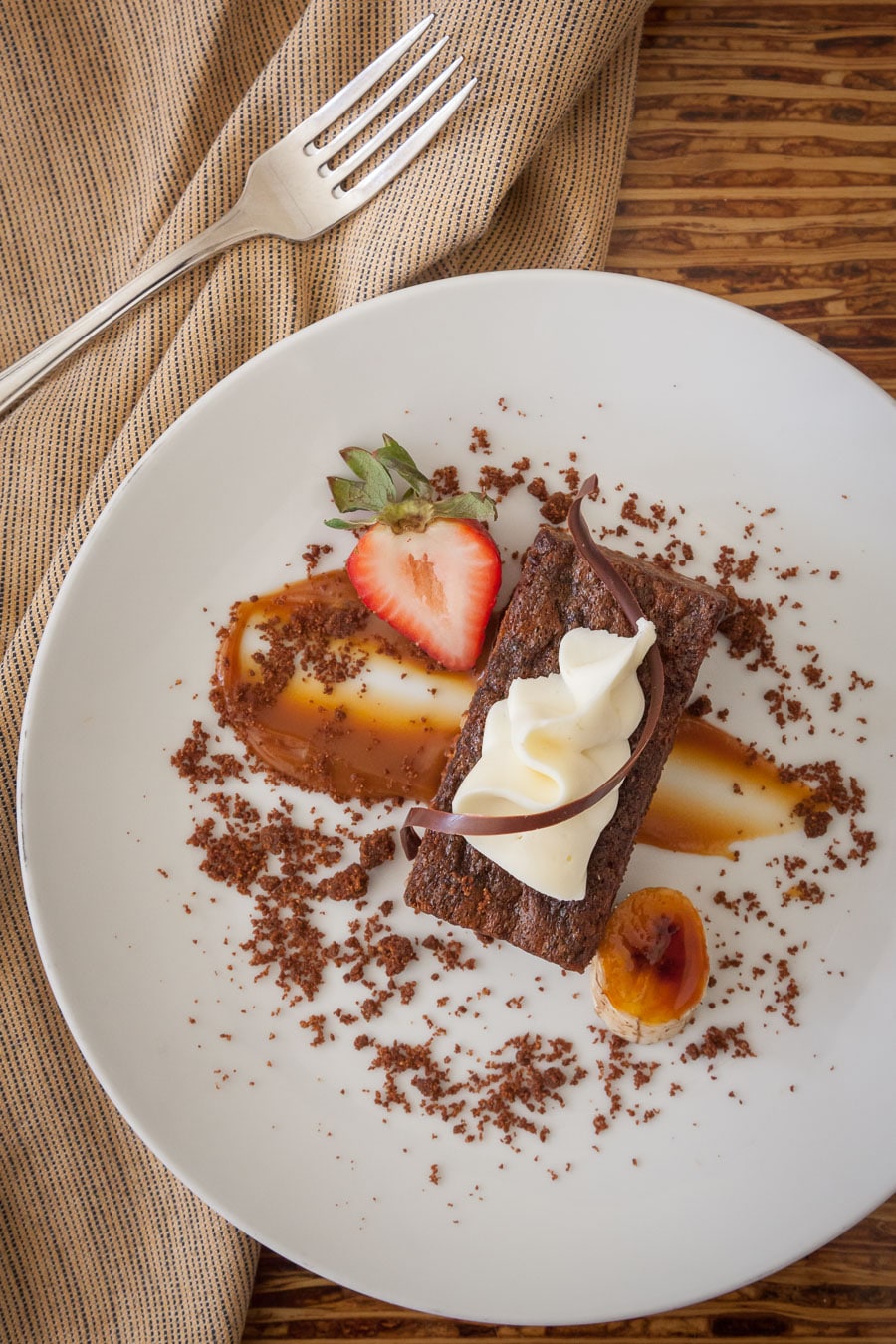 Of course, we ended up NOT leaving the hotel much because the food was so fantastic as well. We ate at the LUANA bar the first night watching the sunset and it set the tone for the rest of our stay there. Each day started with us eating breakfast at the Kea Lani restaurant (I loved their breakfast buffet, though one day I went rogue and ordered off their menu and got their version of loco moco which was fabulous). Each evening ended with use watching the sunset while we ate. On the second night we ate at Ama, their more casual restaurant with the swim up pool. The sunset was just stunning. And the final night was their signature restaurant Kō with its sugarcane plantation inspired menu. AJ and I still talk about that meal.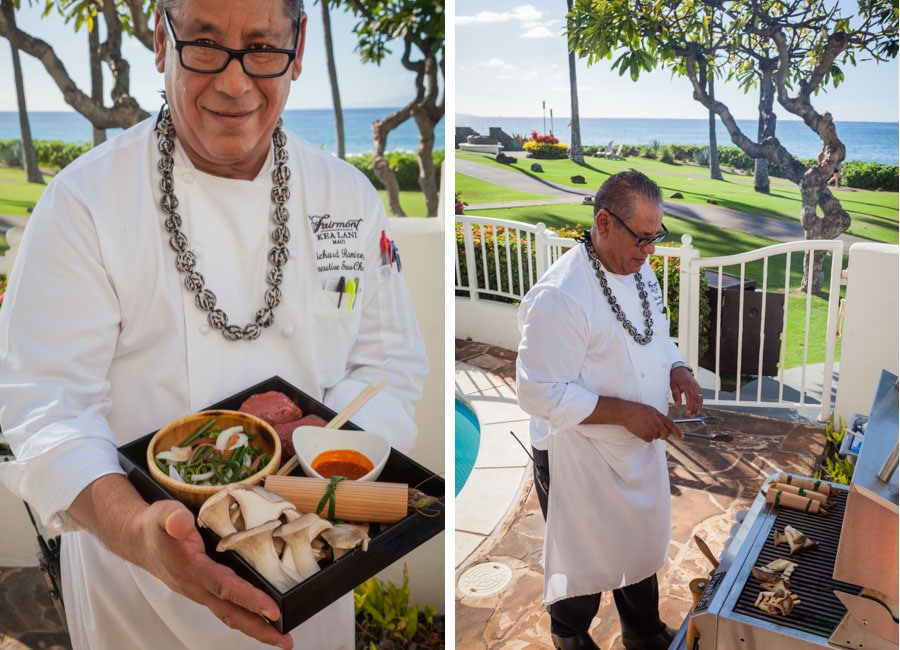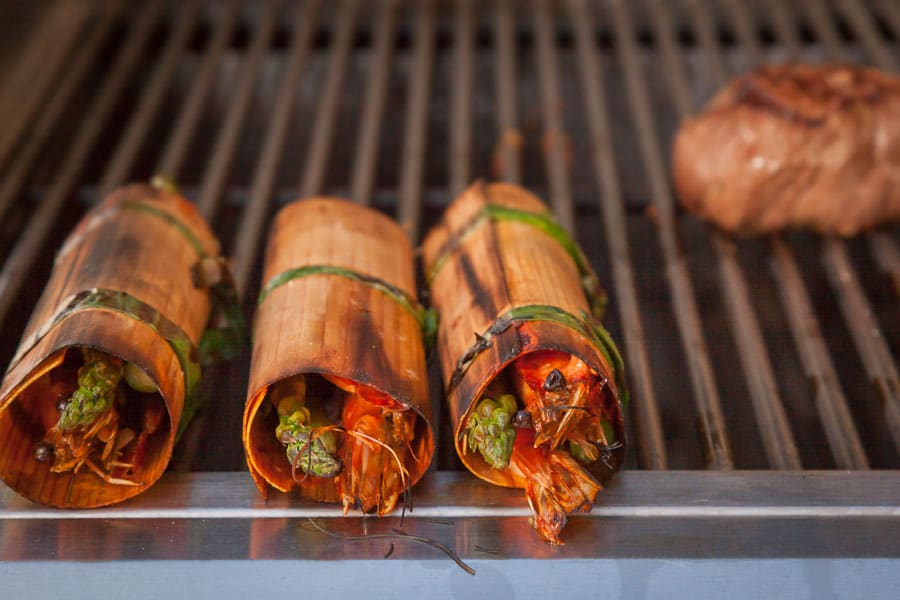 In between eating both AJ and I photographed food for the Fairmont. First off we did a photoshoot for the Villa BBQ experience. The Fairmont Kea Lani also offers these amazing villa condos for rent, which are right on the beach. Each villa has a private porch with a BBQ and you can have a chef come and grill dinner for you there! I would totally go back and stay at the villa just to have that experience. AJ and I were also lucky enough to eat the BBQ that the chef made in front of our eyes (because we didn't want it to go to waste) and let me tell you, it's tastes as great as it looks.
The second photoshoot was for an outdoor private dining space in conjunction with Kō. I cannot tell you how beautiful the scene was, with the gorgeous food on the table, the setting sun, and the outdoor space lit by the lights on strings. It was the sort of magical experience that had me giddy with happiness. I can only hope that I was able to do it justice with my photographs.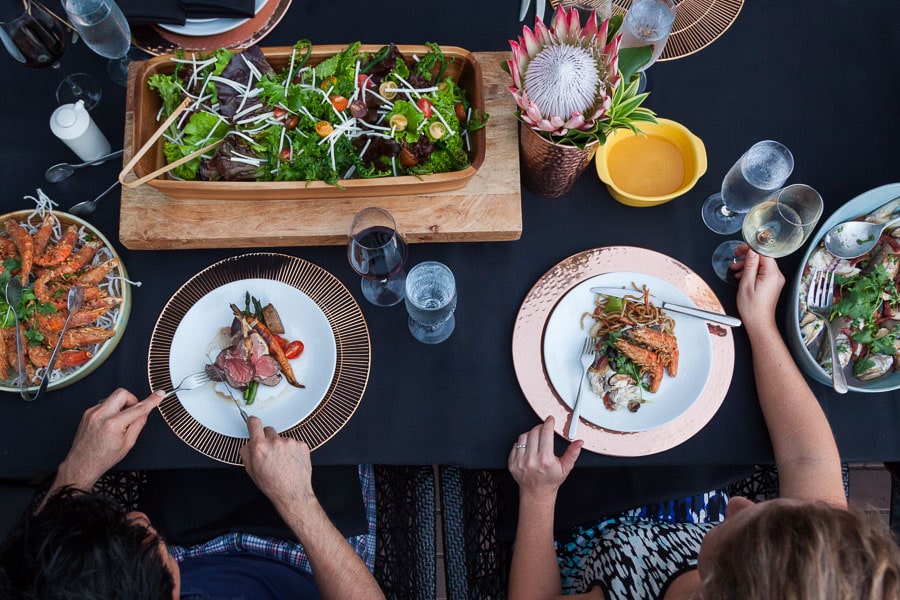 AJ and I were intensely sad to leave the Fairmont the next day and fly back home. Not that we don't love living in San Francisco. But it's COLD here in SF right now. I mean, cold for San Francisco standards. And we miss the Hawaiian beaches. SO. MUCH. But I'm keeping a keen eye on airplane tickets prices back to Maui. The Fairmont were amazing hosts, and a true pleasure to work with. In our back and forth emails that followed our trip, I told them how much I adored working with them, and they told me I was welcome back anytime. They should be careful about that invitation. AJ and I might just up and move in permanently to the Fairmont Kea Lani.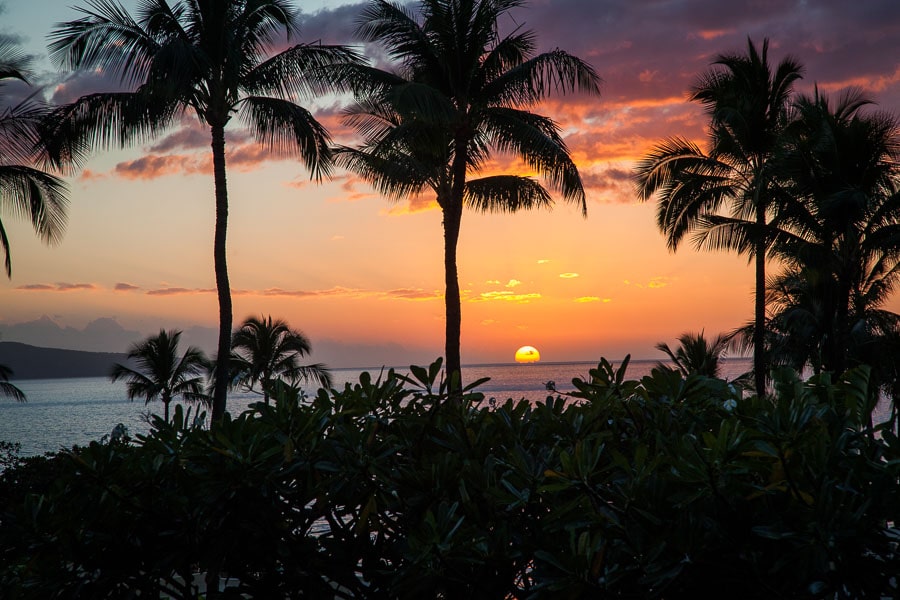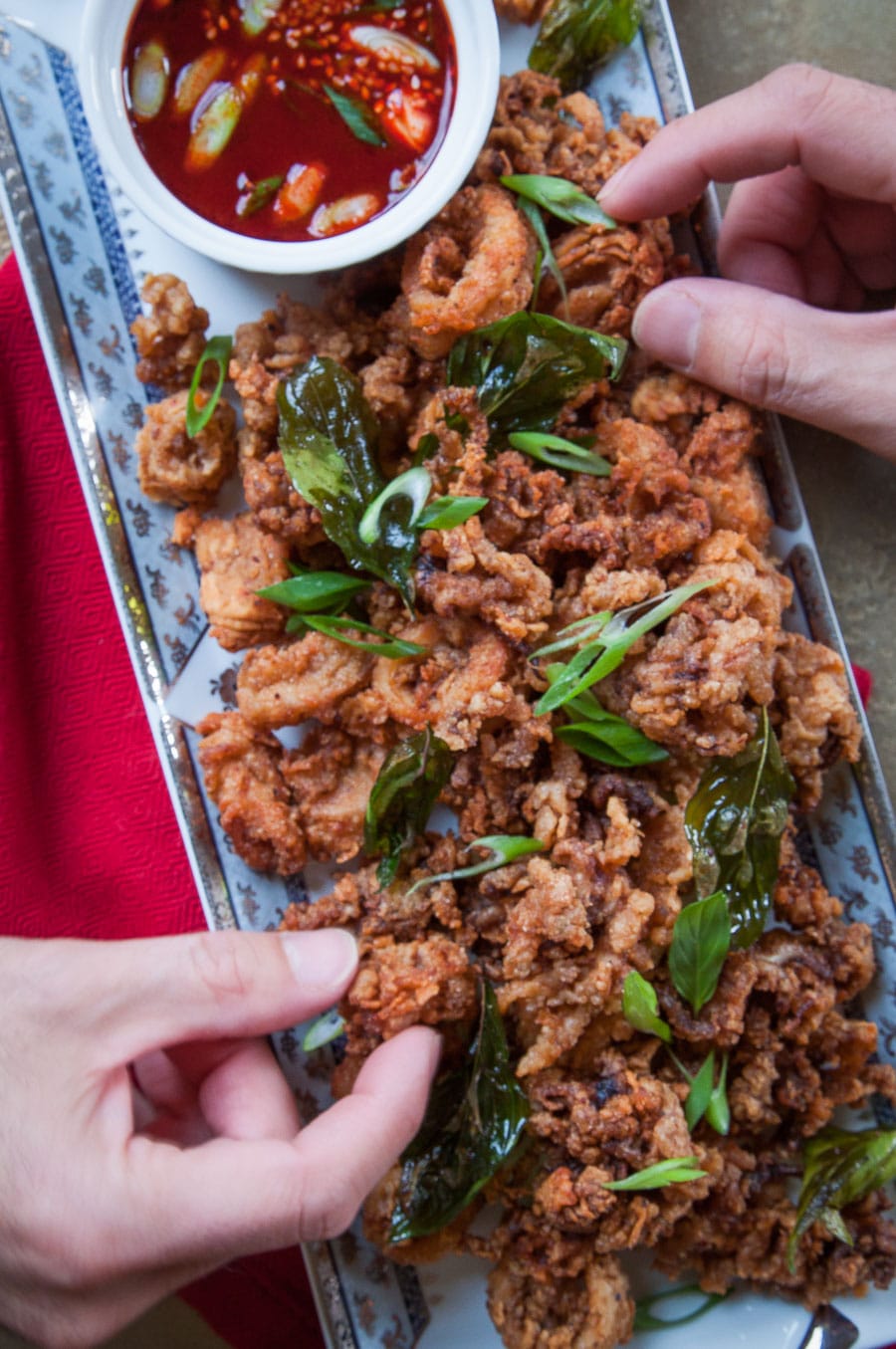 Asian-inspired Fried Calamari with Gochuchang Sauce
Fried Calamari is a fairly common Italian appetizer but the restaurant Kō at the Fairmont has a great take on an Asian-inspired fried calamari on their menu that is served with a Gochuchang dipping sauce. This is my own interpretation of their appetizer. Gochuchang is a Korean spicy fermented dipping sauce. You can find it and mirin, a sweet rice wine, at a well-stocked upscale grocery store, Asian grocery store, or online. If you want to keep with the Hawaiian theme, try to track down some Aloha brand soy sauce as well.
Ingredients
Marinate
1

pound

calamari tentacles and bodies already separated and cleaned

455 g

1/2

cup

soy sauce

3

tablespoons

mirin

2

inches

ginger root, peeled and grated

5 cm

2

medium garlic cloves

grated or minced
Dipping sauce
1/3

cup

shoyu soy sauce

Aloha brand preferred

1/3

cup

rice wine vinegar

2

tablespoons

white sugar

3

tablespoons

gochuchang sauce

2

tablespoons

sesame seeds

3

medium green onions

sliced
Frying batter
2

cups

all-purpose flour

280 g

1/2

cup

semolina flour or cornstarch

95 g

1

teaspoon

Korean red pepper flakes

or 1/2 teaspoon red pepper flakes

1/2

teaspoon

paprika

1

teaspoon

kosher salt

3/4

teaspoon

white pepper
To Fry
4

cups

deep frying oil

like peanut, rice bran or avocado oil
To Garnish
1

green onions

sliced

Thai basil leaves

optional
Instructions
Slice the calamari body into 3/4-inch thick rings. Place the calamari parts in a medium sized bowl and add the soy sauce, mirin, grated ginger and garlic to the bowl. Stir to coat, cover with plastic wrap and refrigerate for 1 hour or up to overnight.

While the calamari is marinating, make the dipping sauce by combining all the ingredients together, whisking with a fork. Cover and set aside or place in the refrigerator if marinating the calamari overnight.

Once the calamari has done marinating, heat the frying oil in a wok or a large saute pan with straight sides, until it reaches 350°F. Combine all the ingredients for the frying batter in a large bowl, and stir vigorously with a whisk, until well blended and uniform in color. Using a chopstick or tongs, grab some marinated calamari, letting the marinate drip out, then place it in the dry ingredients of the frying batter. Toss to coat. You may need to separate the calamari from each other to make sure they are all individually coated pieces.

Fry the calamari is batches, trying not to crowd the pan, until golden brown, about 2 minutes. Remove from the oil and place on a wire rack in a rimmed baking sheet or on a plate lined with paper towels to drain. Repeat with the remaining calamari, making sure the oil has gone back to 350°F before frying new batch. Once done, fry the basil leaves, if using, for 30 seconds or until the leaves have darkened. Garnish the calamari with the green onion slices and the fried basil leaves if using, and serve with the dipping sauce.
Nutrition