I don't know about you but 2013 has been a spectacular year for me! It flew by with me trying to just barely keep up. It was the year that I spoke at a number of major food conferences, won a coveted award for my photography, drove across the country with AJ in a seven-week long road trip and blogged for every single day in the month of November. Here's a recap of what I did in 2013:
January had me posting about the only granola recipe you'll ever need by deconstructing granola into it's parts and giving you a ratio. It also was the month that AJ and I started to fall in love with National Parks, including Yosemite (split in two posts) and Joshua Tree.
February I took a trip to New York. There I talked at the Roger Smith Cookbook Conference and snuck into a couple of fashion show during fashion week. I also found time to bake up some gluten free chocolate shortbread sandwich cookies and a fabulous open-faced brown butter spiced apple pie.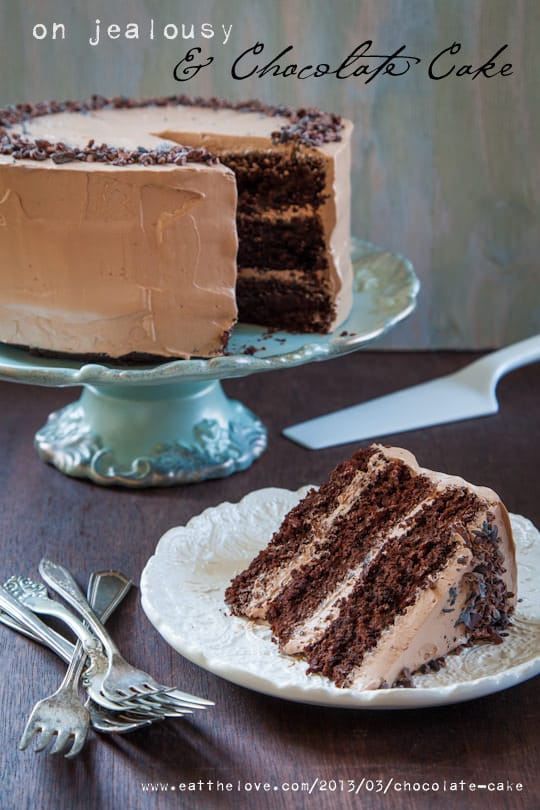 March had me baking a couple of treats that were Kosher for Passover, including a Blood Orange and Blueberry Coconut Macaroon and a Lemon Pistachio Cheesecake for my friend Tori over at Shiksa in the Kitchen. I also found the will and nerve to hit the publish button a chocolate cake recipe post that I been sitting on for a year about being jealous of other food bloggers. You all were so kind to me with your support when you read it.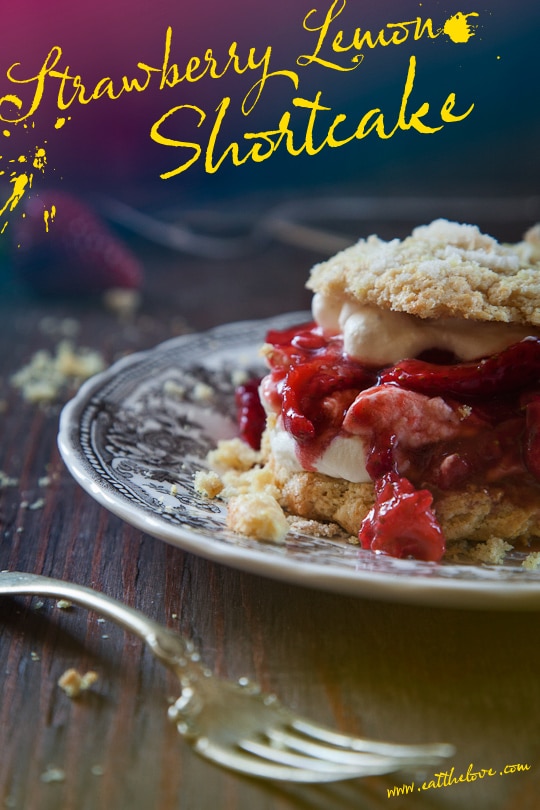 April was a turning point for me. I attended the Pebble Beach Food and Wine festival which inspired a tropical flavored cookie and I took a trip to Los Angeles to visit friends, making strawberry lemon shortcake and visiting with one of my best friends Rita who was pregnant! I ended up developing some pregnancy cookies (I mean Manly Spring Training Cookies), which she adored. I also spoke at the 2013 International Association of Culinary Professionals conference where I ended up winning the coveted best-in-show food photography award for their annual photography competition. Yeah, that was me, meeting and hanging out with Chef Thomas Keller.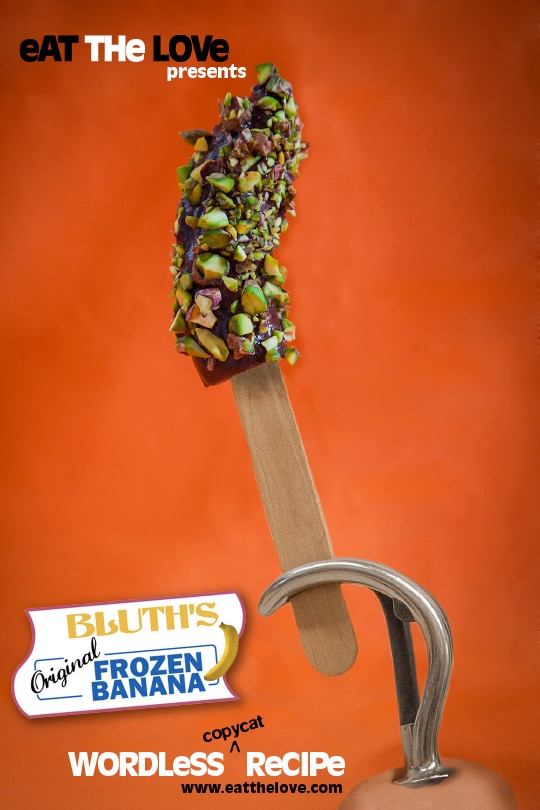 May had me co-hosting our annual San Francisco Food Blogger Bake Sale where I made a gluten free Nutella cookie. The bake sale raised over $500! I went to the annual Meals on Wheels Star Chefs and Vintners Gala fundraiser party, which was fabulous as usual. My Red Velvet S'Mores with Cream Cheese Marshmallows took Pinterest by storm and I proved what I superfan I was for Arrested Development by creating a Wordless Recipe homage to the sitcom for their Bluth's Frozen Bananas (thank you Netflix for not suing me).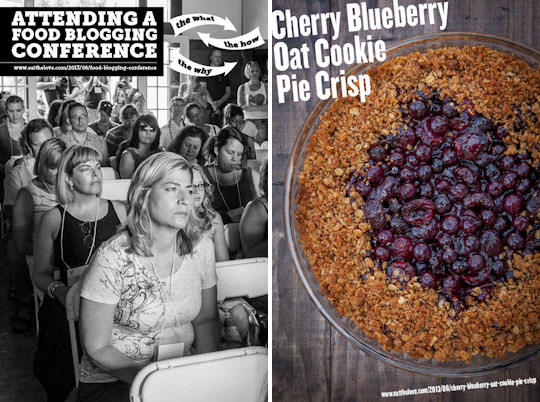 June had me writing a post on what to expect at a food blogging conference, which apparently went slightly viral in the food blogging world. I also made a fabulous cherry blueberry oat cookie pie crisp and looked at a lot of cookbooks. A lot. Of. Cookbooks.
July and August had AJ and I driving around the country, visiting friends and seeing the sights. I still had time to blog here and there, sharing recipes for the Perfect Fresh Mint Chocolate Chip Ice Cream and a really great Cherry Buckle with Cocoa Cinnamon Crumb Topping. But AJ and I found ourselves hiking hand in hand in Grand Teton celebrating the fact that we could marry each other in California thanks to the Supreme Court. American felt even more beautiful after that victory.
September had me recovering from our trip and me explaining to everyone how to make the perfect cup of iced coffee, the cold brew method. I made a triple-layer gluten free ombre cake as well to celebrate AJ's birthday. And I made a trip up to Portland to experience the magic of Feast Portland. I hope they invite me back next year because it really was magical.
October had me celebrating my 40th birthday, as well as trying a few new things here on the blog. Easy and simple recipes like my caramel apples and my caramel apple popcorn appeared, as did my popular pumpkin cheesecake brownies. I also ended up doing some photo essays from our road trip across the country, including one for Grand Teton and Yellowstone National Park.
November had me joining the madness of NaBloPoMo where I post every single day for the entire month. I was actually pretty excited to give some cool digital photo tutorials on Adobe Lightroom, including how to add text to your images, how to make diptychs, triptychs and collages, as well as how to create a cool hipster matte finish look on your photos. I also cranked out some really fun recipes, veering away from my usual sweets and sharing how to make potato chips, how to make a fancy dinner for two with mussels and fries in under an hour, homemade cranberry sauce and one of my most popular posts, vegan green bean casserole. Man people loved that post! Of course, I also went pumpkin crazy like the rest of the world and had recipes for pumpkin chess pie tart, pumpkin bundt cake and pumpkin cinnamon rolls.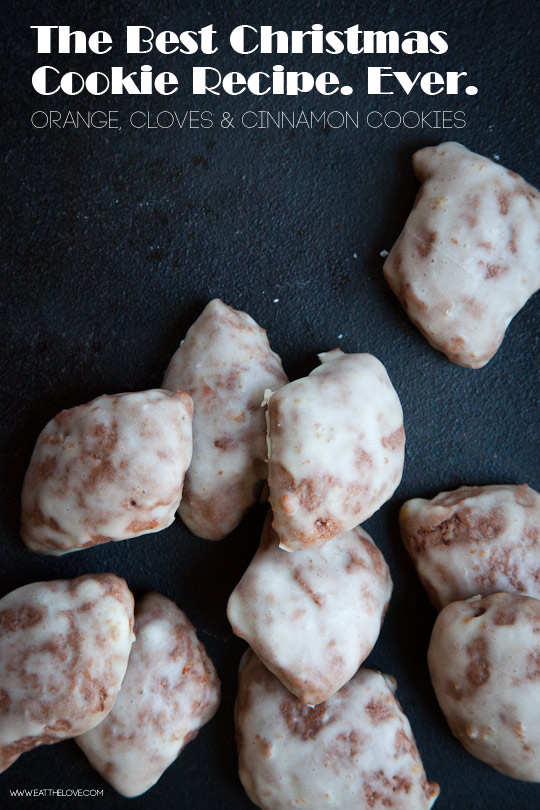 Then December rolled around. You'd think I would have been burnt out from the crazy constant blogging but instead I decided to blog my 12 Days of Holiday Cookies! Chocolate crackle cookies, lemon cookies bars with pomegranates, caramel bars with salted roasted cashews, butterscotch cookies and the best Christmas cookie ever – an orange, cinnamon and cloves cookie were all pretty popular and crowd favorites. Of course I also did giveaways every single week, on Saturday, giving away over $600 worth of stuff here on Eat the Love! In fact, you can still enter to win my end-of-year swag back! Clearly I love you, my loyal readers!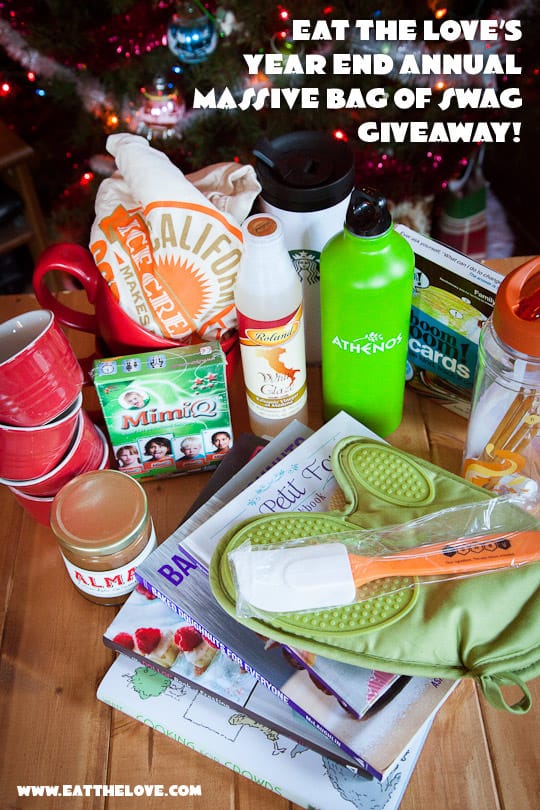 And thus ends my epic 2013 recap. It's been a fantastic year so far and I'm thrilled to be ending it on a high note! I can't wait to see where 2014 takes me. I know I already have some pretty awesome projects lined up that I can't wait to tackle. See you in the new year!