I'm not really an oyster person. Though I often feel like oysters are pretty polarizing as a food item (sort of like cilantro, you either love it or you hate it) I fall squarely in the middle. I don't love oysters but I don't find them repulsive as many do. That said, because of the price of oysters, I usually don't bother with them. But when my friends Rita and Damon came up to San Francisco for a wedding, they decided to come a day early so they could road trip to Tomales Bay and get some oysters directly from the farm at Hog Island Oyster Company. I'll pretty much use any excuse to hang out with my friends and getting our friends Amy and Carlos to join us was a bonus! Of course, oysters (and my friends) make an awesome photo subject and after eating a dozen or so, I think I might have changed my mind about not loving them. Now I just need another excuse to get up there. Come back Rita and Damon!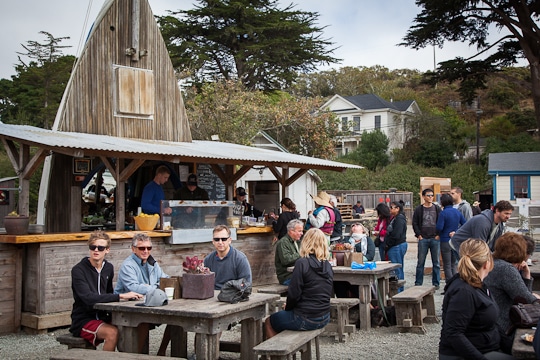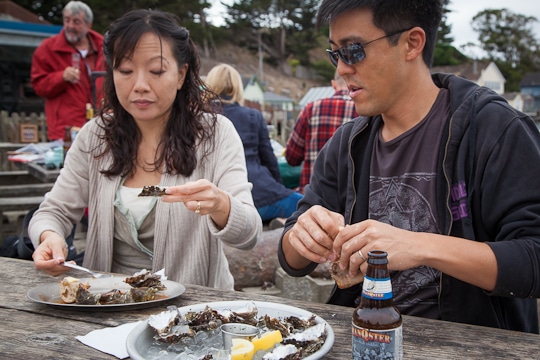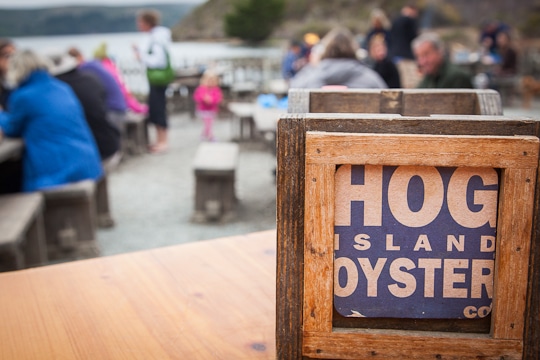 Special thanks to Rita, Damon, Amy and Carlos for letting me tag along and humoring me as I took photos of them eating oysters. This was not a hosted event. We paid for everything we ate and I'd do it again in a heartbeat, especially with those fine folks you see above.
Come back here to Eat the Love on Monday for my regular ramblings and some sort of recipe that probably involve sugar and butter.