Special thanks to Feast Portland and Travel Oregon for providing travel and accommodations as well as a media pass to the 2015 Feast Portland Event. Though flight, hotel and media pass were provided complimentary, I was not monetary compensated for this post or any other post that I am doing for Feast Portland. All opinions above are my own.
One of the absolute highlights of Feast Portland is the Night Market event. An evening of small bites inspired by Night Markets from around the world, this outdoor event has becoming one of the signature events of the weekend. Though shuttle buses are provided for bloggers from the media lounge (and I'm told it's a rollicking good time to take them) I always walk from my hotel to the event. A mellow 20 minute walk from downtown on the Wilmette river waterfront, it's a nice respite, away from the crowds of the hustle and bustle of the city and Feast Portland. Beside, the Night Market's bites awaited me, and I could use the exercise. Awaiting me there were tiny plates of Moroccan Braised Lamb Shoulder in Phyllo from Serratto, Gobi Manchurian from Bollywood Theater, Lamb with Onion Ash and Juniper Cream from Ember + Ash, Pork Belly Pate Egg Rolls with Fragrant Herbs from Mei Lin, and Macau Rice Crisp with Nori and Pork Floss from Fat Rice. I sampled Joule's Spicy Blood Sausage with Salted Shrimp Sauce and Garlic Chive Kimchi, Sichuan Cumin Lamb Salad with Peanut Sauce, an Illama Socket handroll from Bamboo Sushi and who knows what else! I ran around trying to eat as much as I could before I collapsed from all the food. Luckily I knew I had another walk ahead of me back to the hotel. This one was as much needed as the walk there. Maybe more so.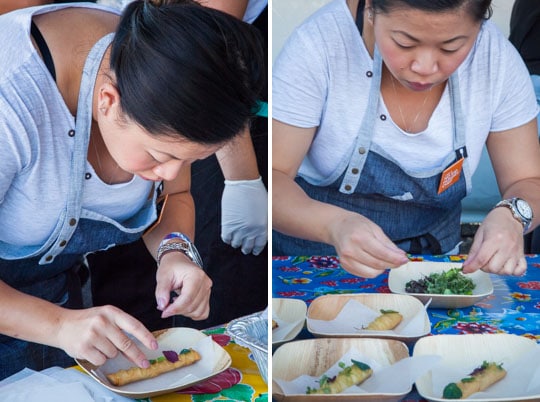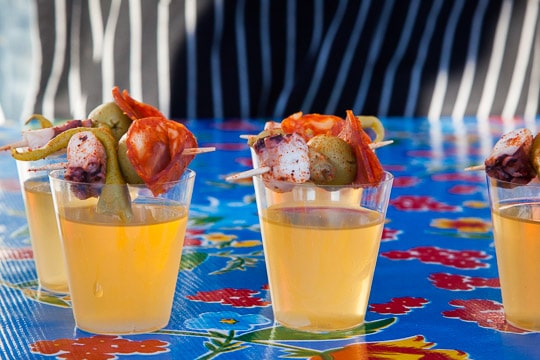 If you haven't already, check out my photo essay of the Feast Portland Day 1 – Sandwich Invitationals.