These fun to make (and eat) Pumpkin Butter "Pop-Tarts" are the perfect Autumnal treat for breakfast or just a snack!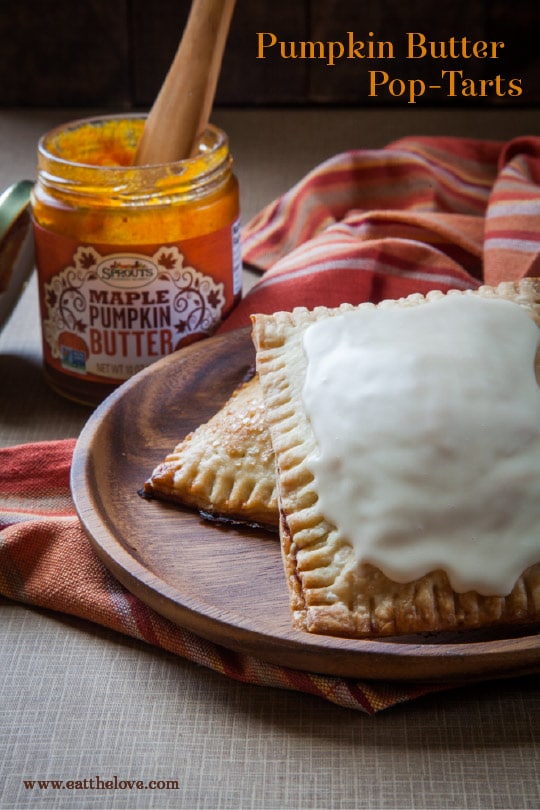 I'm not ready for Fall. Mostly because it has been unreasonably cold here in San Francisco all Summer long and I want that sort of over-the-top oppressive heat that feels like a blanket you can't crawl out from under. It sounds strange, but I never had the change to experience it this summer, not once, not even in our road trip (which, I guess, makes sense as we eventually drove up to Canada and then took a cruise to Alaska, the exact opposite direction of where a hot muggy summer day would be). (Jump directly to the recipe.)
But still. Even though Summer is clearly over, with my partner AJ and I home from our road trip and settled back in and returning to our every day routine, I'm still in slight denial. But I can't put off the Fall anymore, especially when I see the explosion of pumpkin and pumpkin spice everything, everywhere. So with that in mind, I headed into the kitchen and decided to embrace it. The result, Maple Pumpkin Butter Pop-Tarts, pretty much is the first of many Fall baked goods I see myself whipping up.
[click to continue…]
{ 6 comments }